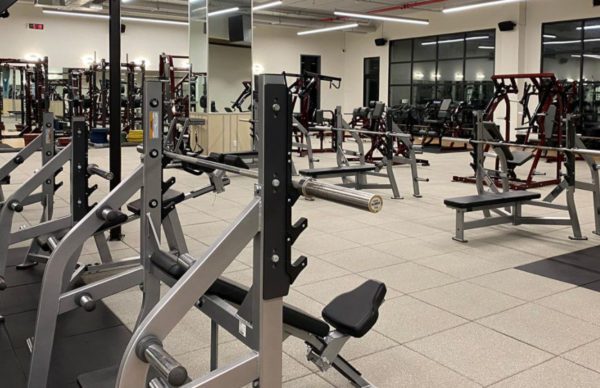 The California Fitness Alliance won a round in court when a judge denied a motion by the state Attorney General's Office to dismiss the plaintiff's complaint challenging the indefinite shutdown of indoor fitness establishments.
Los Angeles Superior Court Judge Mark V. Mooney ruled last Wednesday that there is an "actual controversy" regarding the validity of the state's coronavirus orders and whether the government acted "arbitrarily and capriciously" in closing indoor fitness establishments statewide last summer. He dismissed only one of five causes of action in the complaint.
"This is an important victory for the CFA and all Californians," said CFA attorney Scott J. Street. "Judge Mooney rejected (Gov. Gavin Newsom's) demand that the judicial branch defer blindly to the executive branch's decisions as long as the pandemic lasts. The judge correctly recognized that judicial review does not evaporate during a pandemic. It matters now more than ever."
In the complaint filed Sept. 14, the CFA argues that the state and county should not continue preventing Californians from having what the plaintiffs maintain is equitable and safe access to indoor fitness centers and the proven health benefits. They say exercise is vital to physical and mental health.
The suit asked that Newsom's stay-at-home order be ended and that a judge find that county officials abused their discretion by refusing to allow fitness establishments to reopen after the closure order was issued July 13.
After the initial shutdown order was issued on March 17 at the start of the pandemic, gyms were allowed to reopen on June 12. However, the state then ordered them to shut down again on July 13 when hospitalizations began to rise.
Many pointed out that many people exercised in the gyms without a mask on and asymptomatic people could more readily be spreading the virus. This was particularly concerning since people breath more deeply while exercising, thus increasing the possibility of them exhaling more COVID-infected particles and/or breathing in COVID-infected particles.
In his court papers supporting dismissal of the suit, Deputy Attorney General Brian S. Chan said none of the state's orders were too broad.
"The human and economic toll of COVID-19 is indisputable and the hardships (the CFA) and others are experiencing are real," Chan wrote. "But the measures the state has taken are consistent with state law, are directly related to slowing and stopping the spread of this highly infectious and dangerous disease and fall well within the (state's) authority and discretion …"