It started around 8 a.m. today with West Hollywood residents banging on pots and pans and cheering loudly from their apartments as the news spread that Joe Biden had defeated Donald Trump in the race for president.
By noon, the westbound lanes of Santa Monica Boulevard were jammed with cars with drivers honking their horns and passengers waving flags and banners and holding signs celebrating the election of Biden as president and Kamala Harris as vice president. Given the many signs saying things like "F-ck Trump," "Dump Trump," and "You're Fired," it was clear that the celebration wasn't just about Biden's victory. It was a big celebration of Trump's defeat.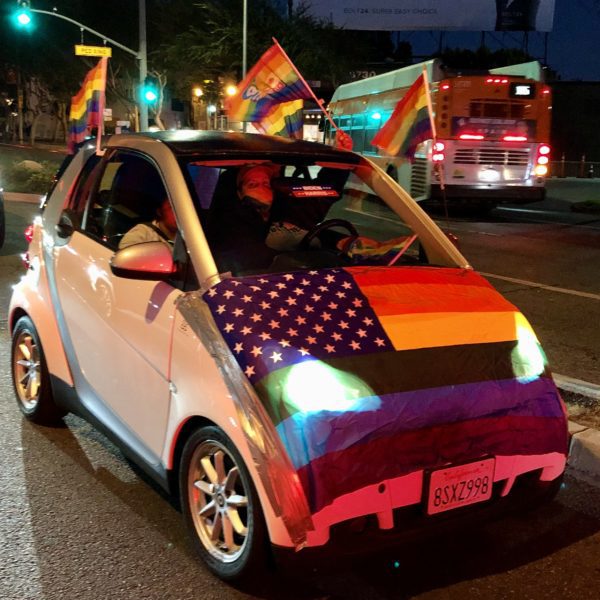 Hundreds of people gathered on the sidewalks at the intersection of Santa Monica and Robertson boulevard and all stood in the boulevard median carry signs and cheering. There also was a large crowd at the intersection of Santa Monica and Harper.
Many stores were boarded up, with their owners anticipating some sort of possibly violent reaction once it was clear who won what is clearly the most controversial presidential election in modern American history. However, so far today's demonstration, while loud, has been peaceful. Even the truck carrying someone waving a "Trump" flag managed to cross the intersection of Santa Monica and Robertson without any violence.