It's October and the beginning of Fall season in between the seasonal heat waves, and the hosts of We Know Weho ask if there any weather that isn't pizza weather?
Pizza is a thing, a big thing, in West Hollywood where all the options under the sun are available including gluten-free and cauliflower crusts. October is National Pizza Month, and Lauren is back on the mic and in the co-host seat this week with Tracy to give us the complete run down of her favorite cheesy pies.
Lauren is a native New Yorker and right off the bat her pick for best New York pizza goes to Joe's Pizza at 8539 Sunset Blvd, The very simply put endorsement from Lauren: "If you don't like Joe's PIzza…there's something wrong with you..".
If you are in the mood for Chicago-style deep dish pizza, Lauren's pick on Melrose Avenue is family-owned and -run Black Bird Pizza Shop. On Fairfax Avenue, Lauren and Tracy are in total agreement about the breakfast pizza with the fried egg on top from Jon & Vinny's – a true art and mark of a refined pizza maker according to these two experts.
On La Cienega Boulevard, Lauren's surprise pick is the Domino's Pizza, with a strong vouch coming from Keith Kaplan for its deep dish pizza topped with pepperoni, black olives and jalapenos and light sauce. She is not conflicted in the least about this very speedy delivery pick, and offers a tip to download the app for ease of ordering and tracking your order, and to collect a free pizza for every six ordered.
Tracy throws in her favorite "calorie worthy" pizzas from Pace Joint and local famous chef Nancy Silverton's Pizzeria Mozza, but Lauren's top pick and front runner is awarded to……. Prime Pizza.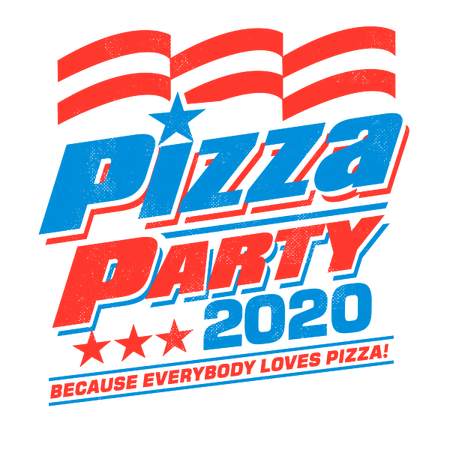 A Walk Around the Neighborhoods
With Lauren's walking jaunts we get caught up with what's going on in the neighborhoods. On Melrose Place, Nordstrom Local is open, but next door Glossier has closed its flashy Instagram favorite retail location. However, two of the high-end fashion retailers on Melrose Avenue, AllSaints and Rag & Bone, are still open, with a change of season wardrobe in their windows.
Elsewhere, the popular fast-burger favorite Shake Shack on Santa Monica Boulevard has extended its outdoor eating area into its parking lot (not on the street in a designated out zone) with cute tables and umbrellas for more seating.
On Sunset Boulevard, The Naughty Pig has expanded to offer its patrons (and those who aren't sports fans) food you wouldn't think you would find at a sports bar with culinary pop-ups from Frogstown Gourmet Tacos, Soosh, Kitchen 24, and the Bad Jew.
It is inevitable when Tracy and Lauren get together, the conversation somehow turns to the topic of breakfast burritos, and Tracy is not thrilled to find that her favorite locations for that (Dialog Cafe and Santa Palms Car Wash) have been omitted from the Infatuation's latest Best Of list in LA.
And then there's fitness. With no car and no option to hail a scooter in scooter- banned WeHo, Lauren checked out Carrie's Pilates Plus online virtual class, which can be booked easily for only $9 through Mindbody's online fitness app.
Events Are Coming
Although the famous Halloween Parade is cancelled this year, C19 can't stop Halloween in WeHo. Local events are starting to pop up with The Rainbow on Sunset first out of the gate with a Halloween Costume Party planned for Oct. 28.
Save Our Stages is doing a benefit concert to help raise funds for live music venues that are not getting financial assistance from the federal government and are pegged to be the last to open due to the pandemic. Save the date for Oct. 16 – 18 for this fundraising event to benefit the Troubadour and Whisky A Go Go. It will feature a range of artists including Miley Cyrus, Foo Fighters, Jason Mraz, Little Big Town, Dave Matthews Band, Reba McEntire, and Demi Lovato
This week's episode winds down with Tracy in the hot seat with Lauren for her second jaunt to the far reaches of East Hollywood to Found Oyster where she picked up a blue cheese wedge and smoked fish dip in addition to a repeat order for the fried oyster roll and key lime pie. Inexplicably, she has yet to have oysters and is planning a birthday celebration excursion with Lauren to Found Oyster and Sweet Lady Jane for her favorite Coconut Cake.
Be sure to follow @WeKnowWeho's daily Instagram stories to discover Lauren's daily insider tips and subscribe where you listen to your podcasts to download the latest episode of We Know Weho.