This week the We Know WeHo team has the 411 on all the innovative pop ups in West Hollywood from a drive-in cinema at the Andaz Hotel, to a new Tulum-inspired concept at E.P. & L.P.'s Melrose rooftop cinema space, and a quirky Friday food pop-up at The Naughty Pig on Sunset.
Tara Punzone, vegan extraordinaire chef and owner of Pura Vita and Pura Vita Pizzeria in West Hollywood, joins We Know WeHo to talk about her two innovative dining concepts that have come to life in West Hollywood over the past two years – including a new business opening for the pizzeria that was funded by a $50,000 kickstarted campaign that opened smack dab in the middle of this unprecedented year.
Chef Tara is an Italian-American from New York who has thrived on a vegan diet for over 30 years. Her passion for healthy southern Italian food has been evolving since her childhood when she made the decision to adopt a vegan lifestyle. It was then Tara began converting all of her family's traditional dishes to vegan versions of the same, without compromise.
For the past 20 years Chef Tara has worked alongside many inspirational chefs, honing her skills and running several of New York City and Los Angeles' fine dining vegan restaurants.
Pura Vita in West Hollywood is the first 100% plant-based Italian restaurant and wine bar in the United States. Pura Vita has created a unique dining experience that has the ambiance of a New York City wine bar with a traditional menu reflecting the best of Southern Italy.  It prides itself on using organic, sustainable, clean, plant-based ingredients.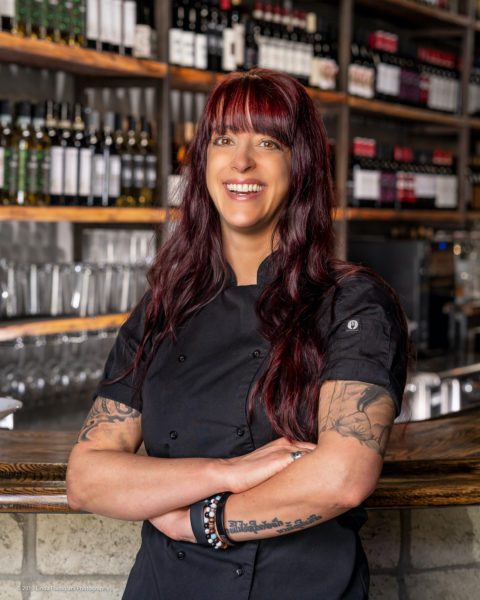 Also highlighted in this week's Food & Fashion segment are a very thorough review of the Las Palmas Tulum-inspired pop up at E.P. & L.P. Melrose rooftop theatre space, and a sentimental moment for The Ivy on Robertson and its charming outdoor dining expansion in both directions along the Robertson Boulevard sidewalk. Lauren and Tracy have a discussion about the "live entertainment" regulations from the city and Lauren is in the know with how New York City is curtailing this issue in restaurant venues wanting to offer a little patio-dining entertainment.
The report in the Health and Wellness segment this week is that Barry's Bootcamp is offering outdoor classes at its location on La Cienega, and Capitol Drugs has a limited supply of home COVID testing kits available. Lauren's update on this week's City Council meeting on the indoor smoking ordinance sparks a bit of a dialogue with Tracy on the issue as it relates to cigarette and cannabis smoke.
Rounding out the Neighborhood segment is this week's opening of the LA LGBT Center's Liberation Coffee house, which serves coffee, tea, and locally baked pastries and sells a variety of tasty grab and go bites made by the chefs who have graduated from the culinary arts program founded by local LGBT celebrity chef Susan Feniger from the Border Grill.