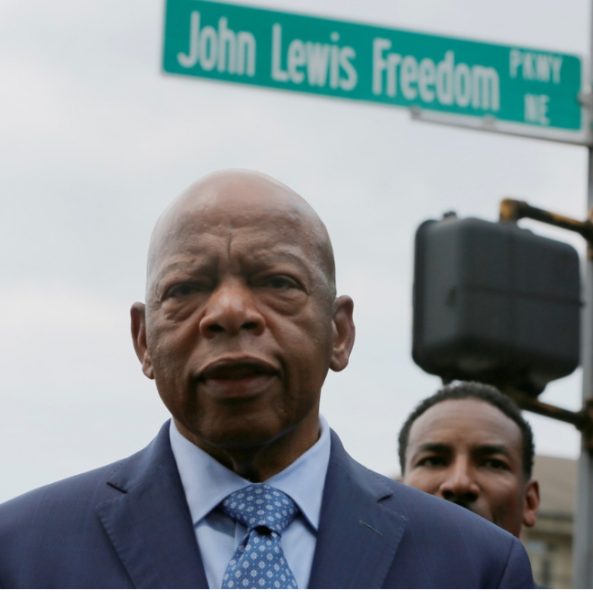 The City of West Hollywood has lowered flags to half-staff through the weekend to honor the life of John Lewis.
Lewis died yesterday at the age of 80. The 17-term Congressman from Georgia was a icon of the early civil rights movement. He also was an advocate for extending the anti-discrimination protections granted under the Civil Rights Act to cover discrimination faced by gay, lesbian and transgender people.
One of the things Lewis was best known for was his work at the age of 25 in planning Rev. Martin Luther King Jr.'s 1965 protest march from Selma to Montgomery in Alabama. That peaceful march ended in a bloody battle with Alabama state troopers at the Edmund Pettus Bridge and inspired demonstrations across the county. Shortly thereafter Congress passed the Voting Rights Act to ensure Black citizens' right to vote, which was signed into law by President Lyndon B. Johnson.