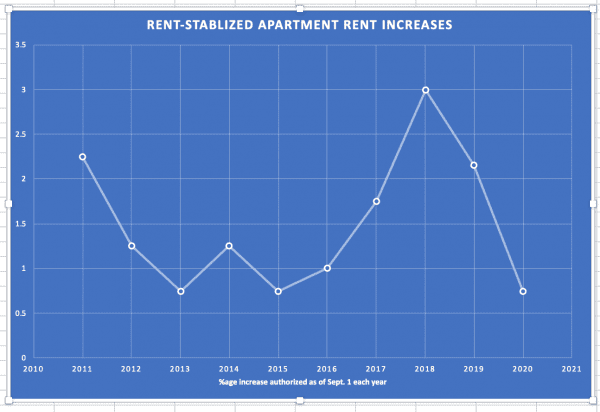 Tenants of rent-stabilized apartment buildings in West Hollywood will see their rents go up by only 3/4 of 1% as of Sept. 1. That is the lowest increase since 2015.
The increases take effect on the date the lease is renewed and are in effect for 12 months. However, this year landlords won't be able to apply the rent increase until 60 days after the expiration of the city's eviction moratorium. Set to expire July 31, the City Council on Monday will consider extending the moratorium until Sept. 30. The rent increase applied to apartments that received a certificate of occupancy before July 2, 1979. It is calculated as 0.75% of the Consumer Price Index for the Los Angeles-Long Beach-Anaheim area.
Last year's increase was 2.25% and the increase that took effect on Sept. 2, 2018, was 3%.
The low percentage increase will benefit tenants but may add to the burden landlords are feeling because of the rent moratorium. Tenants who prove they have been financially impacted by the COVID-19 pandemic can delay payment of their rent. However, on the expiration of the eviction moratorium, they will have to pay back the rent they own over a 12-month period. The city has pushed back earlier deadlines for landlords to meet requirements for complying with its earthquake retrofit rules, which postpones the economic impact of that.