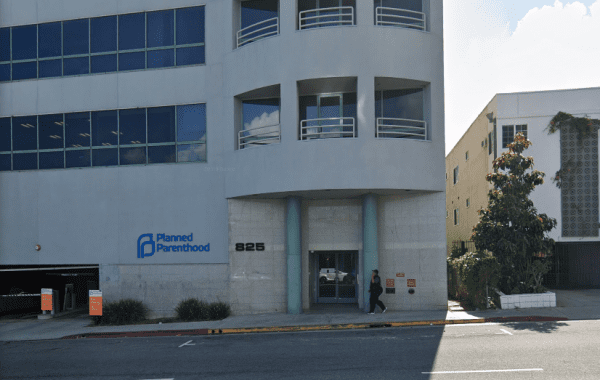 Planned Parenthood's West Hollywood Health Center is moving.  But when, where and why, it won't say.
Residents have reached out to WEHOville to ask about the "for lease" sign on the building at 825 N. San Vicente Blvd., north of Santa Monica Boulevard. Planned Parenthood opened that center in June 2015. It offers services including gynecological exams, cervical cancer screenings, breast examinations, STD testing and treatment, birth control and emergency contraception, and counseling and education.
When it opened it was the 20th Planned Parenthood Los Angeles health care center. It now has 21 centers and nine clinics on Los Angeles United School District campuses.
WEHOville reached out to Jacki Schechner, the organization's vice president for communications and marketing, who confirmed that Planned Parenthood was leaving the San Vicente Boulevard building but said she had no additional information. Schechner said the center would be placed elsewhere in West Hollywood but would not provide an address to confirm that.