As of today, you will actually have to pay that ticket on your car windshield.
The City of West Hollywood on March 16 suspended enforcement of various parking regulations in response to the COVID-19 pandemic. On June 15, it began enforcing them with warnings, but not fines. As of today, the fines will be levied.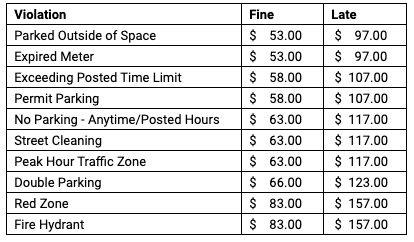 Those previously suspended regulations included requiring permits for parking during certain hours in certain residential area and bans on parking in commuting corridors like Fountain Avenue during rush hours (7 to 9 a.m. and 4 to 7 p.m.). The city already had begun issuing tickets to cars parked at expired meters. Safety violations such as blocking driveways or fire hydrants were not suspended
Until Aug. 31, the city will continue to allow residents with valid resident or guest parking permits to park at nearby parking meters for free during street sweeping hours. Vehicles must have a permit displayed and may park up to 30 minutes before and 30 minutes after the posted hours for street sweeping at the address where the permit is registered.
Motorists will have 21 days to contest or appeal before the citation becomes delinquent.