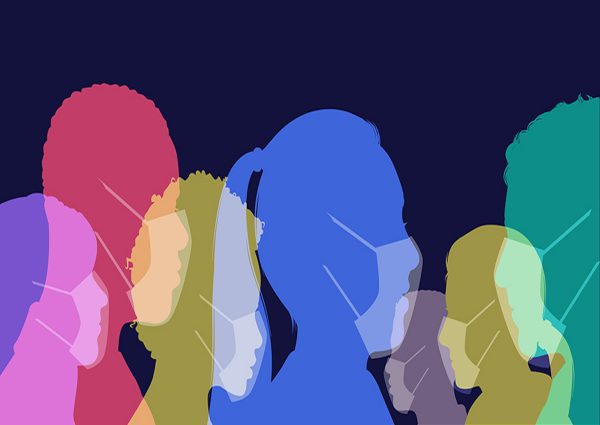 For the third day since Monday of last week, the number of newly confirmed COVID-19 infections in Los Angele County has grown by more than 2,000, prompting the county's public health director to remind people to wear face coverings when outside their homes.
"… While some of the increases are due to test reporting issues, it is clear that much of the increase represents more community transmission," said Public Health Director Barbara Ferrer. "Continuing to slow the spread of COVID-19 will not be possible without a renewed commitment by all of us to take care of each other by wearing cloth face coverings, keeping our distance, and avoiding crowds."
The Los Angeles County Department of Public Health today reported 2,571 newly confirmed infections countywide and 18 new COVID-19-related deaths. That means the total of those confirmed to have been infected is 85,942, and 3,137 have died
As of today, there are 225 confirmed COVID-19 infections in West Hollywood. That number is an increase from the 218 reported on Sunday and the 213 reported on Saturday.
The number of West Hollywood residents who have been tested as of today is 4,904. The number of West Hollywood residents who have died from COVID-19-related illnesses remains at four.
Residents are required to wear face coverings when outside their homes. However, they will not be required for children under two years of age, anyone who has trouble breathing, or anyone who is otherwise unable to remove a face covering without assistance. Children between two- and eight-years-old should only wear face coverings with adult supervision.
Such coverings have been determined to reduce the likelihood that an infected person can transmit the COVID-19 virus through the air by coughing or sneezing or even talking. Some people who are infected may be unaware of it and not showing symptoms at first.
Despite that, many West Hollywood residents have complained that they are seeing more and more people outside without wearing face coverings. The city has said that Sheriff's deputies will monitor compliance with the face covering rule and "will provide education and warnings, and will cite as appropriate. Not wearing a face covering is considered a crime and individuals are subject to citation."
Beverly Hills as of today has 201 infections, an increase of four from Saturday's count. The number of confirmed infections in Culver City has increased by one to 188. The Hollywood neighborhood now has 395 confirmed infections, an increase of 21 from Saturday's count. The Melrose neighborhood's infections total 769, an increase of 35 from Saturday's count.
The Health Department reports that there are 1,453 people who are currently hospitalized, with 28% of them in the intensive care unit and 19% on ventilators. Testing results now are available for nearly 960,000 individuals and 8% of people testing positive.
The Health Department reminds people that even if you tested negative, that negative test only tells you your status the day you were tested. You could become infected the very next day and unknowingly pass on COVID-19 to others. If you were already positive for COVID-19, it is still not clear that you have immunity from the virus, which means you could become infected again and therefore pass along the virus to others. For that reasons, people are asked to always wear a cloth face covering when you are around anyone else, even if this is just passing by someone else.
Last week the Health Department allowed the opening of bars, skin care and cosmetology services, nail salons, piercing and tattoo parlors, massage parlors, and wineries and breweries so long as they follow rules designed to reduce the likelihood of customers and workers transmitting the virus.
Residents with questions about the COVID-19 pandemic and who are looking for resources to deal with it can find answers on the City of West Hollywood's website. Here is a list of links to sections about particular subjects and issues:
Residents with questions about the COVID-19 pandemic and who are looking for resources to deal with it can find answers on the City of West Hollywood'swebsite. Here is a list of links to sections about particular subjects and issues: