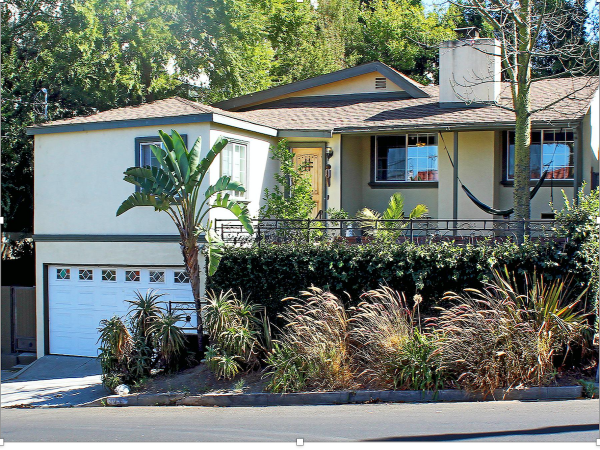 On April 3, the owner of a West Hollywood luxury furniture showroom put in an application for the Paycheck Protection Program (PPP) through Bank of America. It was the same day that applications for the federal loan program, designed to support small businesses affected by COVID-19, opened. The owner described the following two months of back and forth with the bank as a nightmare.
Christian Maroselli, the owner of the showroom, said it had made sense to him at the time to apply through Bank of America because his business had been working with the bank for almost 20 years. A month after putting in the application, Maroselli said he received his first communication from the bank regarding the loan, a notification that his application had been received. By early June, he still had no word about an approval, or a denial. Sales at his showroom had dropped 50% by then, and his $45,000 per month rent payment for the showroom – though deferred through July due to the city's commercial tenant eviction moratorium – loomed large.
"We tried to connect with our business banker, and he didn't have any dates for us," said Maroselli. "He was sending me links that were not working."
Frustrated, Maroselli decided to apply again for the loan, but this time with a smaller lender, OnDeck. Within a week, the loan was approved. His business received $276,000 in federal funding through the program, and began, slowly, to rehire employees that had been put on furlough.
"So it took almost two months for Bank of America to get nothing, and it took a week with a smaller lender to get the PPP loan," said Maroselli.
Maroselli's experience is not unique. Almost 60% of the respondents from a recent WEHOville survey of 74 West Hollywood businesses – that included a tattoo parlor, summer camp program, gyms, cannabis stores, medical practices and restaurants, among other things – applied for COVID-19-related federal loan programs. Several reported initially applying for loans through larger financial institutions like Bank of America and Wells Fargo, before eventually giving up, for reasons similar to Maroselli's, and opting instead to work with smaller lenders like Kabbage, Pacific Coast Regional and Bank of the West.
A few weeks after the PPP loan applications opened, several Los Angeles-area businesses filed class action lawsuits against large banks, claiming they prioritized lucrative deals with bigger customers over servicing smaller clients, defeating the purpose of the program.
"I'm just tired of not being listened to because we're a small person," said Jon Kauffman, the owner of a West Hollywood physical therapy practice. Kauffman, who has been a business client with Wells Fargo for 20 years, said he will stop banking with the company over its handling of his PPP loan application. His last communication from the bank, he said, was snail mail requesting him to fax over documents he said he had already sent earlier. Recently, he was approved for a $44,000 loan through a smaller lender, BlueVine.
"Small businesses matter," said Kauffman. "We have the same mouths to feed and the same bills to pay."
The PPP is one of two loan programs backed by the Small Business Administration (SBA) to help businesses impacted by COVID-19, and originated from the Coronavirus Aid, Relief, and Economic Security (CARES) Act. The program was initially intended to help small businesses curb layoffs, though for several, the funding has not gone far enough. Jason Shoemaker, the owner of Nautilus Recovery Group, a drug and alcohol rehabilitation center, said he received $9,000 through the program, which he said took care of exactly one paycheck cycle for his workers. He told his staff, who like him are still battling with recovery themselves, that if they find other opportunities to get a paycheck, they should take them.
"I love all of [them], but [they] have to be able to support their life," he said.
A recent law, the Paycheck Protection Program Flexibility Act (PPPFA), signed by President Trump on June 5, amended the original program to give borrowers more flexibility in how they choose to spend the funds while maintaining the possibility of loan forgiveness. Under the new law, businesses will be required to spend 60% of the loan amount on payroll, down from the original 75%, and they will have 24 weeks instead of eight to spend the loan amount. The law also eased rehiring requirements and pushed the deadline for rehiring to Dec. 31, and extended the repayment term from two years to five years at a 1% interest rate.
As of June 12, a little under $130 billion in funding is still available through the PPP.
In theory, the loan program, which has the potential for 100% loan forgiveness, should be the best option for small businesses trying to pull through the pandemic. Market rates for interest on small business loans were closer to 8% or 9% prior to the pandemic, compared to the PPP's 1%, said Selena Davis, senior vice president and chief compliance officer at Pacific Coast Regional Corporation, a non-bank lender that works primarily with under-served communities in the Los Angeles area. However, the program was riddled with issues from the start. Guidelines from the government about how loan forgiveness works were, and still are unclear, and borrowers are leery of debt, said Davis.
"And rightfully so," she added. "Your revenues have taken a significant decline, and you don't know when they are going to rebound."
Since the pandemic started, Pacific Coast Regional has helped over 325 businesses secure PPP funding, including two in West Hollywood. The average loan size was $50,000, and the overwhelming majority of clients were in the service industry, including restaurants, said Davis.
Another SBA-backed coronavirus relief program under the CARES Act, the Economic Injury Disaster Loan (EIDL), has also presented hopeful borrowers with challenges. The EIDL, intended for non-payroll related expenses, is a longer term, fixed rate loan, which businesses can apply for directly with the SBA.
Maroselli said he applied for the EIDL at the end of March, and received a notification from the SBA three weeks ago saying he had been approved for a $150,000 loan through the program. Five days later, he said, he received a second notification informing him he had been denied. No reason was given in that email. Still, his business received the $10,000 EIDL Advance, which will not have to be repaid.
Barbara Levine, senior district manager at the Los Angeles Economic Development Corporation, which offers free one-on-one advice to businesses, said that if a business is denied a PPP loan or EIDL, it is not the end of the road.
"It's really important that [the business] has it in writing, that they have the denial letter, because they may be able to file an appeal and use the denial letter as a basis," she said. "[For example], maybe their credit score was too low to qualify, and maybe now the solution is that they have a cosigner with a much higher credit score."
Levine added that this is when working with an adviser through services like the LAEDC's free business assistance program can come in handy.
About three-quarters of small businesses across the United States have applied for loans through the PPP since March, and a little over a quarter of businesses have applied for the EIDL, according to the Census Bureau. So far, a little over 70% have received assistance through the PPP, and a little under 20% have received assistance through EIDL.
For borrowers who have been shut out of the federal coronavirus relief programs, another resource exists at the state level. On April 2, Gov. Gavin Newsom announced $50 million in loan guarantees for California small businesses, allocated to the California Infrastructure and Economic Development Bank. The Small Business Disaster Relief Guarantee Program loan can be guaranteed up to seven years, and cover up to 95% of the loan. Emily Burgos, program manager at the Small Business Finance Center, said that so far, 91 loans, averaging $44,000 each, have been conditionally approved through the program, making up over $4 million in loans total.
So far, there is no funding available at the city level, but West Hollywood business development analyst Tara Worden said that staff is in the process of seeking federal funding for the city. No funding has been acquired yet.
The city has had other measures in place since March to alleviate some financial stresses for businesses, though 85% of the 74 small business survey respondents said they were unaware of resources offered by the city. Provisions include a commercial tenant eviction moratorium and the deferment of business tax certificates, transient occupancy taxes, Business Improvement District assessments, and regulatory business license fees. The city, in partnership with the Chamber of Commerce, is also offering mediation services for tenants and landlords to reach settlements on how to structure lease amendments and rent deferrals. As the economy begins to reopen, the city is also shifting gears to implementing recovery measures, like allowing restaurants and bars to serve meals and alcoholic beverages outdoors in the "public right of way" through a permit process, and relaxing parking standards and traffic plans to give customers easier access to restaurants. A more complete list of city resources can be found here.
Mayor Lindsey Horvath said that she has spent the last couple months lobbying for the city's small business interests at the state and federal levels, working with other city entities like the Chamber of Commerce and the Tourism Board to create marketing campaigns, among other things, and has also interacted directly with the small business owners. She said the city's "proverbial doors" are always open.
"There's no question that's too small, or issue that's too small, for us to want to address," she said.
Meanwhile, last week, Maroselli's furniture showroom opened for the first time since March. Two customers walked through the doors throughout the week, he said.
Depending on what happens in the following months, he said it is still possible he will have to close the showroom. What would that mean for him?
"Well, after 20 years in business, that would be bad," he said. "That would be something I really hope I'm not going to have to do."
Here are some resources for small businesses impacted by COVID-19: