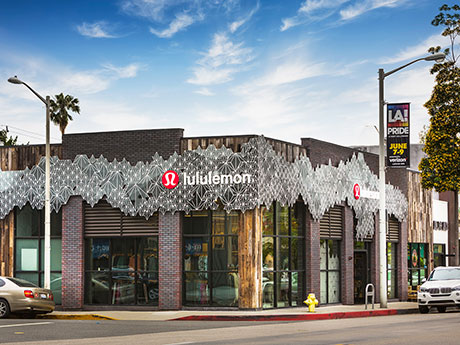 While the doors of local businesses have closed because of the COVID-19 pandemic, the buildings that house them are still on what seems to be an active market. Commercial Property Executive, a commercial real estate news website, reports that Blatteis & Schnur Inc. has purchased the building at 8532 Melrose Ave. for $20.56 million.
That building currently houses Lululemon Athletica and Joe & The Juice. It is in a busy area that
includes retailers like AllSaints, Rag & Bone, and Restoration Hardware. The identity of the seller, who was represented by Tanel Harunzade, Darrell Levonian and Brittney McCarthy of Kidder Mathews, has not been disclosed.
Blatteis & Schnur is a national real estate brokerage organization headquartered in Los Angeles that specializes in the leasing and sale of high-profile retail properties.
8532 Melrose Ave. is a 4,946-square-foot building on the southwest corner of Melrose Avenue and West Knoll Drive, just west of La Cienega Boulevard. In an interview with CPE, Levonian said the building is leased for more than $200 per square foot per year and can be increased in size because city zoning allows a higher floor area ration than now exists.
Another recently reported sale of commercial real estate in West Hollywood is that of the lot on the southwest corner of Santa Monica and La Cienega boulevards that for decades was the location of Al & Ed's Autosound. It and the lot behind it were sold for $22.5 million.