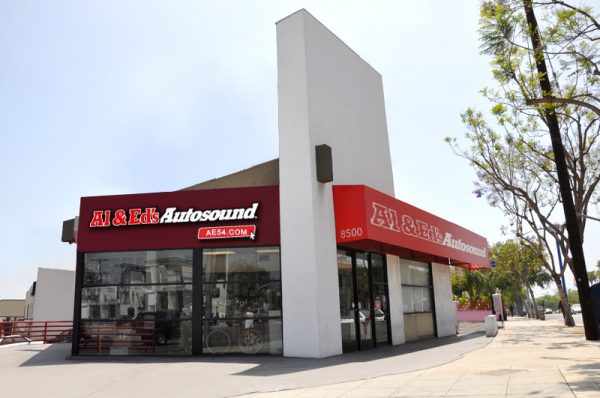 The lot on the southwest corner of Santa Monica and La Cienega boulevards that for decades was the location of Al & Ed's Autosound, and the lot behind it, have been sold for
$22.5 million.
The sale was first reported by Connect California, a commercial real estate news site.
According to Commercial California, the 30,146-square-foot site was purchased by a real estate development firm, whose identity was not disclosed. The buyer was represented by CBRE's Chris Tresp. The sellers, a family that had owned the property for a long time, was represented by CBRE's Matthew Greenberg, Alex Kozakov and Pat Wade.
The property spans West Hollywood and Los Angeles. The two-story building on La Cienega Boulevard behind the Al & Ed's building houses a number of small businesses including Celebrity Cleaners dry cleaner, Margie Haber Studio, Chabad of Hollywood West, LA Business Consulting account and tax management, and Daniel Knowles Vocal Studio, among others.
Al & Ed's Autosound has been in business since 1954 and still has other locations