Tai Sunnanon, a West Hollywood resident who has been active in civic affairs and currently is vice chair of the West Hollywood Public Facilities Commission, has been granted a 40 Under 40 Leadership Award by the National Peace Corps Association.
Sunnanon has spent 25 years as an international social entrepreneur, university instructor, author and speaker. He was recently bestowed the inaugural National Peace Corps' 40 Under 40 Leadership Award for his contribution to positive, social change.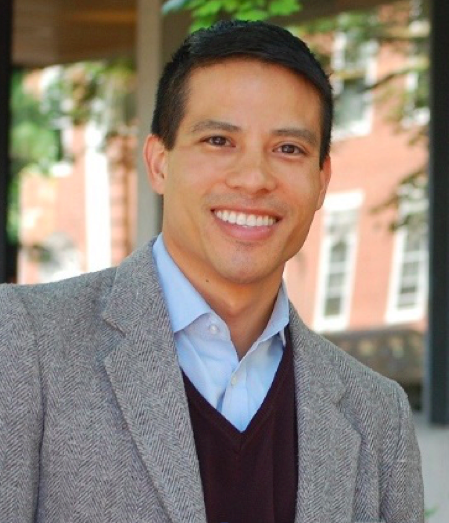 Sunnanon is founder and CEO of the strategic insights group, a consulting firm headquartered in West Hollywood. He is also the founder of the Global Social Enterprise Summit, an annual conference drawing hundreds of social entrepreneurs together to help make the world a better place. He also is a lieutenant in the United States Air Force.
Sunnanon previously was an instructor at Harvard University, teaching courses on social entrepreneurship and adaptive leadership and was also a visiting scholar at American University, Tel Aviv University, UC Berkeley, University of Vienna, and Vanderbilt University. Prior to teaching, he founded several companies: including California WISH (Working In Supporting the Homeless), providing education services to homeless and at-risk youth; SeaVit, combating vitamin deficiency in South East Asia, ,and General Lighting & Electric, servicing corporate lighting needs.
From 2002-2004, Sunnanon served as a Peace Corps Volunteer in the Republic of Palau, a small Pacific Island of 20,000 residents, located above Australia, which is also one of the last remaining matriarchal societies in the world. As part of his primary project, Sunnanon helped to create a fisheries export business with neighboring countries, including Australia, Philippines and Japan, as a means of economic sustainability. Unfortunately, a majority of the 24 Pacific Islands lack an export industry to maintain a healthy economy that is able to compete within a globalized society.
Sunnanon's secondary project involved teaching business economics at Palau's only school of higher education, Palau Community College. He also taught science and math at the local elementary school of his rural village.
Sunnanon has served two terms as president of Returned Peace Corps Volunteers of Los Angeles, where he mentored over a dozen social entrepreneurs. He also served as vice chair for the National Peace Corps Association and supported domestic and international social enterprise projects.
Sunnanon also has led international development projects and sustainable economic collaborations in over 15 countries, including Thailand, Vietnam, Philippines, Laos, Cambodia, Micronesia, Guam, Saipan, and Solomon Islands, which have honored him with national awards for his work. For his long-standing global impact efforts, Sunnanon served on the United Nations Committee for Social Innovation.
Sunnanon speaks seven languages and is the recipient of several national innovation awards, including: Presidential Scholar, Julius E. Babbitt Fellowship, Ash Fellowship in Innovations, Education Pioneers and U.S. Military Community Service Award. He completed his doctoral coursework at Harvard University, where he also earned his MPP and EdM degrees, and holds a BA from UCLA.