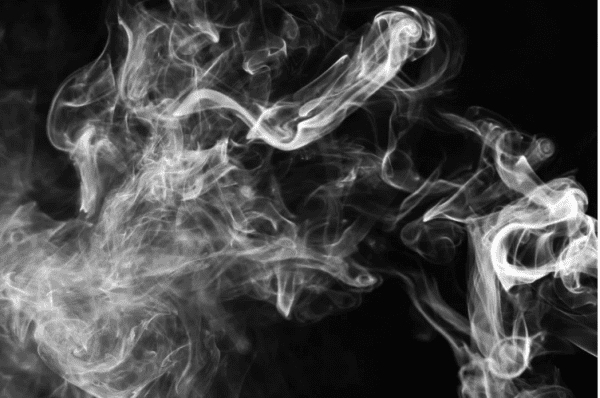 While West Hollywood is known as "The Creative City," and the city has an annual budget of over $5,000,000 (yes that's five million!) to provide social services to our residents, the protection of the health of our non-smoking residents from exposure to toxic secondhand smoke in their own homes is something West Hollywood is woefully behind the times with.
As a member (and currently the chair) of the city's Rent Stabilization Commission, I brought an item before the commission to discuss the potential for a smoke-free housing ordinance. (While our commission can propose a revision to the rent stabilization ordinance or a new one, we are not empowered by the city to actually enact that. Only the City Council has that authority).
The commissioners overwhelmingly approved it, and Mayor John D'Amico approved it as an item to come before the City Council for a discussion. The Code Compliance Division brought this before the City Council last summer, discussing how other rent-control cities have enacted smoke-free housing ordinances. The City Council at that time directed staff to bring back a proposed ordinance for them to discuss—which is happening at the next council meeting, this coming Monday, March 16, as agenda item 3A.
Secondhand smoke contains chemicals known to be toxic or carcinogenic including formaldehyde, benzene, vinyl chloride, arsenic, ammonia and cyanide.
Exposure to secondhand smoke causes heart attacks, coronary heart disease, leukemia, strokes, ear disease, larynx cancer, bronchial cancer, asthma, bronchitis, impaired breathing, lung cancer, lung disease, pneumonia, and reproductive health issues. Particularly at risk are our senior residents, children, and those with compromised immune systems and preexisting lung/breathing issues.
The federal Environmental Protection Administration states that secondhand smoke is a Group A carcinogen. The California Air Resources Board identified secondhand smoke as a toxic air contaminant with no safe level of exposure. The federal Centers for Disease Control has stated that "no level of secondhand smoke exposure is safe….it occurs when non-smokers breathe in smoke exhaled by smokers … Eliminating smoking from indoor spaces fully protects non-smokers from exposure to secondhand smoke".
There is no way to stop or even mitigate secondhand smoke from drifting to adjoining apartments—air purifiers, extra filtration, fans and caulking are of no use. Secondhand smoke travels from unit to unit through ventilation, electrical outlets, pipes, vents, baseboards, light fixtures, through microscopic cracks in walls, floors and ceilings and from balconies and patios.
Over 20 California municipalities, including the rent-control cities of Berkeley, Santa Monica and Beverly Hills (as well as all federal Housing and Urban Development properties nationwide) have long ago enacted smoke-free housing ordinances, and in those cities there have been no evictions for violations of those smoking ordinances. Simply put, those existing tenants who smoke and wish to remain in their rent-stabilized apartments do so, but they alter their smoking behavior so that they do not place their neighbors' health at risk. Again, let me clearly state, that within rent-regulated cities that have enacted smoke-free housing ordinances, no one has had to be evicted for violation of a smoke-free housing ordinance.
This has never been about asking or telling anyone they can or cannot smoke. While there is no constitutional right to smoke, it is a legal activity. What this is about is having those who smoke do so in a manner that does not expose their neighbors to toxic secondhand smoke.
Please attend the City Council meeting on Monday March 16 (Council meetings start at 6:30 p.m.) to lend your support of agenda item 3A — we'd love to have you join us! If you're not able to attend but still want to have the City Council hear your comments, you can e-mail the entire Council at ccouncil@weho.org or Yvonne Quarker, the City Clerk, at yquarker@weho.org, and she'll include your comments in the council members' meeting packets. Feel free to reach out to your friends and neighbors as well. You can find us on Facebook—just look for the Smoke Free West Hollywood page.