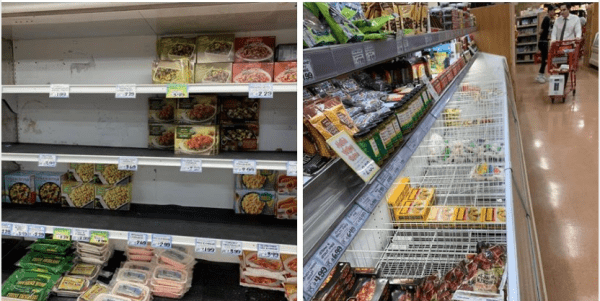 While business at West Hollywood restaurants and many retailers is down dramatically because of the coronavirus, it has soared at grocery stores as people rush to stock up on food to prepare for an isolation. It's what some are calling "doomsday shopping."
One WEHOville reader who was at the Ralphs grocery store on Fountain Avenue at La Brea last night described a situation that made him think of Venezuela, where desperate poverty has left the population scrambling and fighting for food.
"Just came back from Ralphs at LaBrea," he said in an email. "Whole families with little kids out after 10 p.m. loading up on water, Gatorade, etc. Many shelves where empty: no eggs, no pasta, no jars of spaghetti sauce, no frozen pizza. The tortillas were pretty picked over. It was very strange; like living in Venezuela …the empty shelves look like Cuba or the former Soviet Union."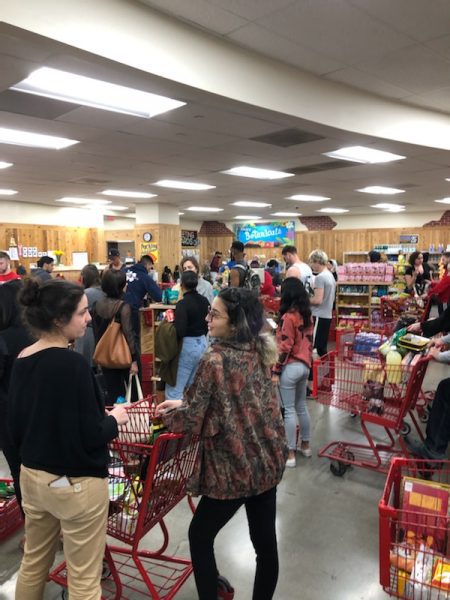 Others have cited similar situations at the city's two Trader Joes and at Pavilions, where there have been long lines of shopping carts and sometimes angry exchanges between shoppers who both want the same scarce things. Shoppers are said to have been lining up early this morning at Pavilions waiting for its staff to restock its shelves. Smart & Final, the discount grocery store, has sold out of a lot of products. The new Sprouts, however, is said to have been relatively quiet.
Target also has seen a sellout of sanitation supplies and of paper towels and toilet papers, which it is constantly restocking. Customers also have been buying up sanitation supplies at pharmacies such as CVS and Capitol Drugs, which also has been selling N95 face masks.
Stocking-up on supplies is something residents have long been encouraged to do because of the inevitability of a severe earthquake like the one in Northridge in 1994. But longtime residents with whom WEHOville has spoken say this is the first time they are seeing it.