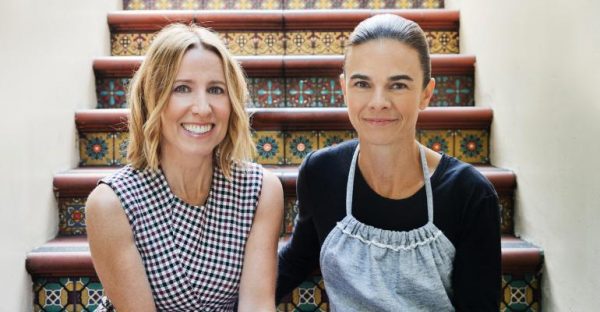 Restaurant Hospitality, the website focused on independent restaurants, once asked: Where would an American president dine when visiting Los Angeles? The answer? "Lucques, of course. The group's signature concept was a favorite of former President Barack Obama and First Lady Michelle Obama.
Its owners, Suzanne Goin (the chef) and Caroline Styne opened Lucques in 1998 and quickly were the recipients of numerous awards, including those from the prestigious James Beard Foundation, which also called out Goin and Styne in a story titled "Why Female Partnership Is a Recipe for Success."
But Goin and Styne announced on Wednesday that they are closing Lucques, which is located at 8474 Melrose Ave.. That announcement to date has attracted sad responses from more than 250 people on Facebook.
"It is with tremendous sadness and emotion that we announce today that after almost 21 years we will be closing our beloved restaurant Lucques," Styne and Goin say on the Lucques website.
"Lucques has lived a long and wonderful life and become far more than the sum of its parts. We are so proud of what we have accomplished which was way beyond our wildest imagination when we opened our doors at 8474 Melrose Avenue on September 25, 1998. We could not have anticipated the immeasurable love and dedication that grew over time for a place that we both just wanted to feel like the restaurant WE always wanted to go to.
"From the hundreds of cherished employees past and present to the relationships we developed with farmers, vintners, chefs and purveyors locally and around the globe to the magical, unexpected and multiple awards from the James Beard Foundation, we could never have dreamed it.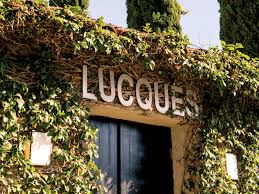 "Through our two decades at Lucques, we have seen many engagements, marriages, family celebrations and children born. We have seen our own families form and grow. The highlight of it all has been beyond food, wine, service and atmosphere—it has been the relationships we have built with so many people who have come through our doors and lived their lives within the four walls of our first-born restaurant. We cherish those memories and they will live forever in our hearts.
"Our last day of service to the public will be Wednesday, May 6, 2020. Until then Lucques will continue to offer lunch, dinner and bar service as well as Sunday Suppers, Easter Dinner and the upcoming Chi Spacca Cookbook Dinner with Nancy Silverton on April 26, 2020.
"During that time, we will be featuring old favorites and Lucques classics like bluefish wrapped in pancetta, suckling pig, chorizo-stuffed lamb leg and churros y chocolat in addition to Suzanne's latest spring menu which begins today."
It's unclear what Goin and Styne are planning next.  But fans of Lucques have an opportunity to try some of its dishes on their own by purchased a copy of Goin's "Sunday Suppers at Lucques" cookbook.