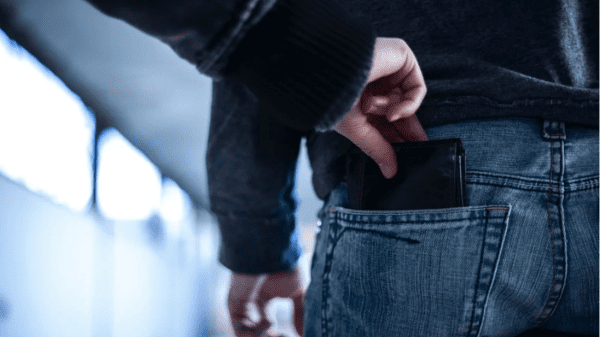 The West Hollywood Sheriff's Station has announced that it will be conducting undercover operations at local clubs and bars to address the rise in pick-pocketing of cellular phones and other thefts. These undercover operations are restricted to only these theft crimes.
Å report from the Sheriff's Station lists 47 pickpocket incidents reported last month in nine of the gay nightclubs and bars in the city's Boystown nightlife district. The number of incidents has gone up and down, with 19 reported in January and 337 reported in all of 2019.
"It is the goal of these operations to apprehend criminals that prey on people and disrupt the community," the Sheriff's Statio said in an announcement of the undercover operations. "This will also serve as a deterrent to
criminals who are thinking about engaging in this activity. We will not condone this type of activity in the any of our business establishments and will continue to take proactive action to keep people and their property safe in the City of West Hollywood."
The undercover pickpocket operation is the latest in a series of efforts the Sheriff's Station has undertaken to deal with complaints about increased crime in the Boystown area, with much of that attributed to homeless people. Several owners and managers of businesses in that area appeared at Monday's Public Safety Commission meeting to complain about those issues.
But as of Tuesday, those business people were praising Lt. William Moulder and Sgt. Jon Klaus, who have been going door to door in the area to ask them about the issues. There also has been an obvious increase in the presence of deputies and members of the Block by Block security ambassador program.