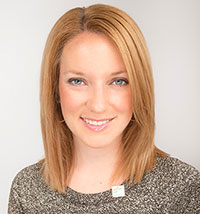 West Hollywood City Councilmember Lindsey Horvath is one of 10 women who will be honored on March 9 at the Los Angeles County Commission for Women's "Women of the Year" awards.
Horvath was chosen for the award by Sheila Kuehl, who represents the 3rd District on the L.A. County Board of Supervisors.
Horvath has been an advocate for women's rights for most of her adult life.  She has as served as a global coordinator for One Billion Rising, a campaign to end violence against women and girls.  She also is an advocate for A Window Between Worlds, UN Foundation, and A Place Called Home, which presented her with their GirlPower Community Leadership Award in 2016.
While serving on the city's Women's Advisory Board, she focused on issues facing women and families in West Hollywood, and collaborated with community leaders and organizations in successfully advocating for the full funding of the backlog of untested rape kit evidence in the city and county of Los Angeles.
The annual Women of the Year awards event honors women who work to bring about social and economic change, promote women's equality, serve as outstanding role models for women, work on behalf of women's issues and demonstrate outstanding performance within their professions to further advocate women's rights. In 2020, the Commission will commemorate Women's History Month and the centennial of the passage of the 19th Amendment guaranteeing women the right to vote with the theme, "Honoring the Past, As We Celebrate the Present and Look to the Future."
The 35th annual Women of the Year awards event will take place beginning at 11:30 a.m. at the Millennium Biltmore Hotel at 506 South Grand Ave. in Los Angeles. Tickets are on sale through today and can be purchased online. The proceeds from this event help fund education scholarships and programs.