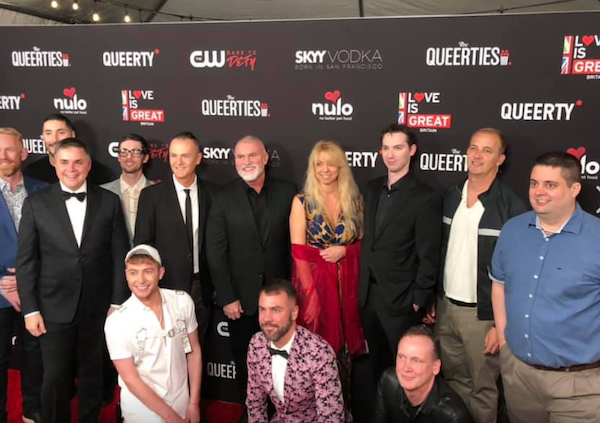 Tuesday night dozens of celebrities, influencersand special guests gathered in Los Angeles for 2020"s "The Queerties" awards to honor the very best of media, culture and innovation as well as the brightest
LGBTQ stars and influencers.
The gathering at Liaison Restaurant and Lounge was a "Who's Who"of queer people from all over Los Angeles, with a few guests traveling from across our borders. The event was hosted by RuPaul"s Drag Race Star Ongina, and featured a special performance by MUNA. Queer ally Kathy Griffin was presented the Queerty Resiliency Award by actress and friend Traci Lords.
TheQueerties are presented byQueerty.com, the LGBTQ site that says it's "free of an agenda, except that gay one"). The annual event honors winners in 23 different categories ranging from performance awards in TV, film and digital to categories such as "indie film," "drag royalty," and "badass of the year".
Special guests, nominees and other famous queer icons were seen lining the Queerties" red carpet with appearances from such people as Christopher Larkin ("Tales of the City"),Haaz Sleiman ("Jack Ryan," "The State", "Nurse Jackie"), Jai Rodriguez ("Queer Eye – Original"),Johnny Sibilly ("Pose"), Alaska (RuPaul"s Drag Race"), John Halbach ("Eastsiders"), Stephen Guarino ("Eastsiders," "I'm Dying Up Here," "Dr. Ken)" and many more.
You can see live red carpet interviews and photos with correspondent and news personality Enoch Miller, The Empress of WeHo here. All winners and runners up can be found on the Queerty.com website here.
s