Sheriff's deputies and fire fighters closed down Santa Monica Boulevard just east of Sweetser a little before 8 p.m. tonight to rescue the driver of a car that had flipped onto its side.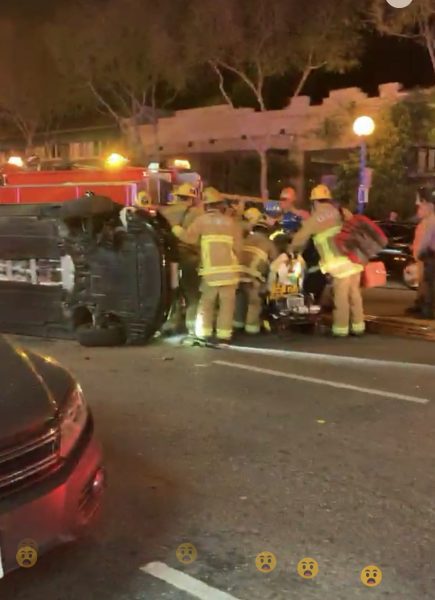 The driver of the Prius was extracted from the vehicle and taken by ambulance to Cedars-Sinai Medical Center. He has not been identified.

It is unclear how the car would have flipped onto its side without having collided with another vehicle. Firefighters flipped it back onto its wheels and it was towed away.