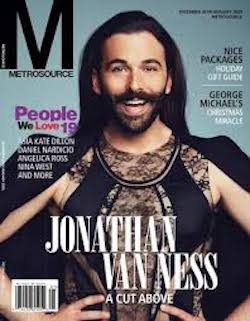 Metrosource, one of the few remaining gay magazines published nationally, has been purchased by Bent Share Entertainment LLC (BSE), the gay-owned and Los Angeles County-based publisher of GED (Gay Entertainment Directory) Magazine.
It was sold by Davler Media
Group of New York City. Metrosource, a bi-monthly magazine, was founded by Rob Davis of New York City in 1990. Davis sold it to Davler in 2017.
The free magazine, which has national and East Coast and West Coast editions was distributed on the West Coast to locations catering to what Davis has referred to as "the upscale end of the LGBT market" in Malibu, Palm Springs, Silver Lake and West Hollywood.
Bent Share also publishes Pride Guides in other cities in California and nearby states. Michael Westman, the new editor-in-chief of Metrosource, said the magazine will continue its national, New York, and Los Angeles print edition and expand its digital presence.
Metrosource's local competitors include print publications such as The Fight, the Advocate, and Out magazine.