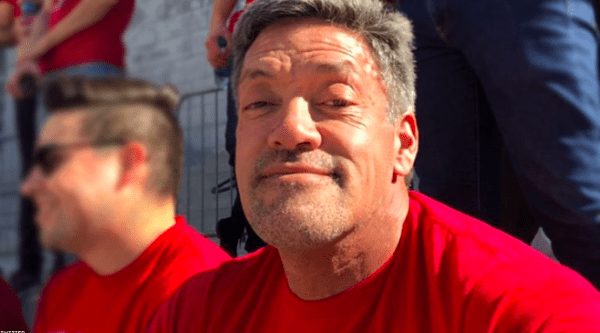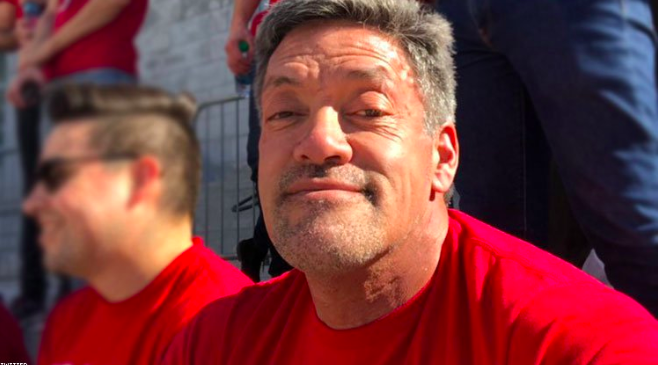 The Nov. 3, 2020, West Hollywood City Council election is more than eight months away, but already Councilmember John Duran has raked in $107,525 in donations.
Duran has been on the Council since March 2001. Also in the race for the two Council seats is John Heilman, the other incumbent, who has been on the Council since the city's formation in 1984.
Others who have filed candidate intention statements include Larry Block, owner of Block Party WeHo and chair of the city's Public Facilities Commission; John Erickson, a city Planning Commissioner who works for Planned Parenthood; Sepi Shyne, a lawyer who is a member of the city's Business License Commission; Marquita Thomas, who heads the L.A. Lesbian and Gay Chamber of Commerce, and Noemi Torres, a real estate agent who serves on the city's Public Facilities Commission.
Duran has become the most controversial person on the City Council since Valerie Terrigno, the city's first mayor, who was convicted in 1986 of embezzling and misappropriating $9,000 in federal grant funds during her pre-mayoral time as chief executive officer of Crossroads Counseling Center, an agency for the poor and homeless in West Hollywood.
In recent years Duran has been accused of sexually inappropriate conduct by four young members of the Gay Men's Chorus of Los Angeles, whose board he chaired until the controversy led to him stepping down. He also was the subject of a lawsuit by his former Council deputy, Ian Owens, who Duran admitted to hiring after meeting the young man on Grindr, the gay hookup app, and having sex with him. The city settled that lawsuit with a payout to Owens of $500,000. Duran last year was censured by his fellow Council members for his behavior, which included giving interviews in which he bragged that he had a better sex life than they did and making a disparaging remark about a young Asian man because of his ethnicity.
Despite that, a review of donations to candidates in the 2020 election made between July 1 and Dec. 31, 2019, shows Duran got donations from 201 businesses or individuals (with only 31 of those coming from people or businesses located in West Hollywood.)
The largest percentage of donations (35%) to Duran's campaign has come from real estate developers and those associated with them, including lobbyists, lawyers, architects and contractors. In its analysis, WEHOville also included in the real estate category relatives of real estate developers, who donations are way for the developer to provide more than the current $500 limit on an individual donation.
The $37,450 in donations from real estate interests include:
–$1,000 from the two managers of Townscape Partners, developers of the controversial 8899 Beverly Blvd. project, which is expected to offer multi-million condos, included one rumored to cost $85 million
–$500 each from Simon and Daniel Mani, whose Mani Bros. is the owner of major office buildings on Sunset Boulevard. The Mani brothers have stirred some controversy with reports that they are major donors to Donald Trump's re-election campaign the Republican National Committee. They also have been consistent donors to Duran, Mayor John D'Amico and councilmembers John Heilman and Lindsey Horvath, who has been a vocal opponent of Trump and participated in a protest at Equinox gym after it was revealed that its owner was a major Trump donor.
–$4,250 from nine members of the Latham & Watkins law firm, whose Jim Arnone has represented several developers with projects before the City Council
–A total of $2,000 from four members of Silver Creek Commercial Development, the developer behind the 8850 Sunset Blvd. hotel and residences project, which has yet to go before the City Council for approval.
–$500 from Eric Courtnall, a lawyer with Browne George Ross LLP, the law firm representing the owner of the 8500 Sunset Blvd. hotel and condo project in its lawsuit against the City of West Hollywood over the city's policy limiting short-term corporate rentals. Duran has publicly supported BPREP 8500 Sunset and said it should be allowed to offer such short-term rentals.
The only other candidates in the 2020 election who have reported donations between July 1 and Dec. 31, 2019 arr Noemi Torres, who received a total of $4,291.40, and Sepi Shyne, who received $5,345. Councilmember Horvath made two donations of $50 each to Torres' campaign.