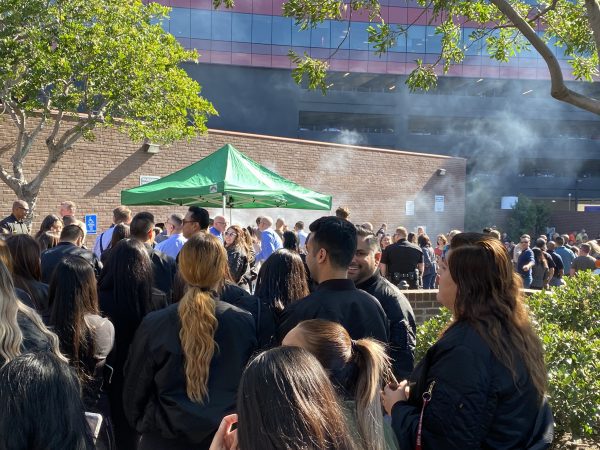 Hundreds of people turned out after noon today for a fundraiser in the parking lot of the West Hollywood Sheriff's Station to support the family of Lt. Amber Leist.
Leist, 41, died on Jan. 11 when she was hit by a car in Valley Village while trying to help an older woman cross the street. Hundreds of people have mourned her death on social media platforms, at a candlelight vigil on
Tuesday, and at a funeral on Sunday, calling out her commitment to her job and also her positive personality.
Those attending were able to buy hamburgers from an In-N-Out Burger truck and other food from celebrity chef Jet Tila of the restaurants The Charleston and Pakpao Thai.
The cost of the event was covered by the Lalezary Law firm, whose partners, Shawn and Shervin Lalezary, are reserve deputies at the West Hollywood Station. All profits will go to support Leist's family.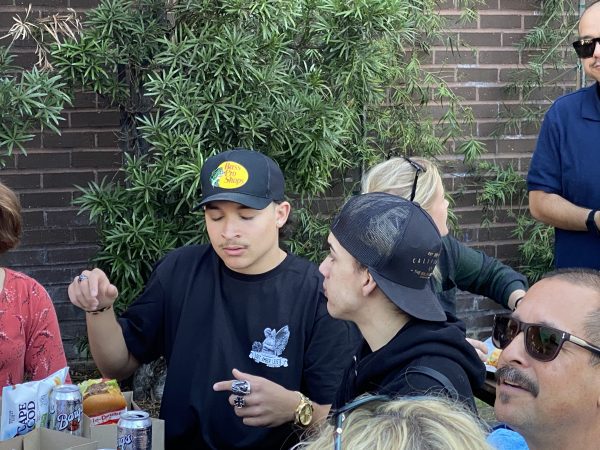 Those attending included Leist's mother and father and her two sons, 17 and 20. Also there were officers from the Beverly Hills and Los Angeles police departments, the L.A. County Fire Department and security officers from Cedars-Sinai Medical Center.
Capt. Edward Ramirez, who heads the West Hollywood Station, said was moved by the amount of support from the public safety community, from the community, and from city employees.