The homeowners association of the Somerset Condominiums at 117 S. Doheny Drive is seeking the public's help to identify a man caught on video robbing mailboxes and breaking into a car.
The video shows that on Jan. 9 at 6:25 p.m. a man followed a resident of the condo building through the front doors.
"The intruder appeared to know the location of the mailboxes in our garage," the homeowners association said in an announcement of the incident. "After riding up in the elevator, he came down the stairs and went directly to the garage where he proceeded to break into the locked mailboxes, sifting through residents' mail; apparently searching for confidential information and high-value documents (i.e: bank statements; credit card statements; social security numbers; checks, etc.), which he then placed in his backpack before tossing the remaining mail in the trash.
"Some of the older residents of our building are on fixed incomes and rely upon the checks they receive in the mail for their subsistence. Some are expecting Medicare bills this week which if not paid on time may impact coverage. If not for our surveillance monitoring, they might never have known that their checks have been stolen as they wait to receive them.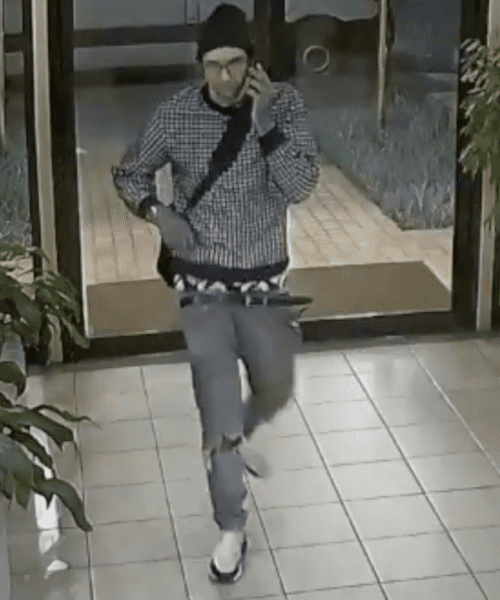 "The intruder then proceeded to check for unlocked vehicles throughout our garage before ultimately vandalizing a vehicle and stealing property left in view on the rear seat before exiting the building."
The Somerset building is located on Doheny just south of Alden Drive in Beverly Hills. The HOA has reported the theft to the Los Angeles Police Department Mid-Wilshire division and to the U.S. Post Office Inspector General. Anyone who has information about the individual in the video is asked to contact Kyle Dennis of Shoreham at kylemichaeldennis@gmail.com. The LAPD's Mid-Wilshire Division can be reached at (213) 473-0476.