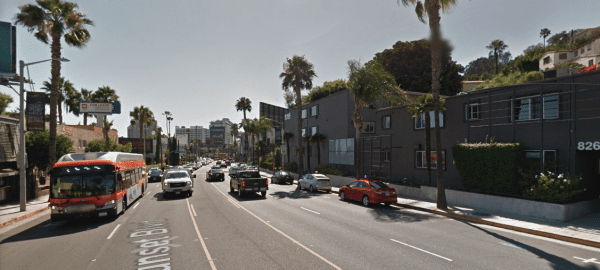 The City of West Hollywood is alerting residents to a ten-day project by the Metropolitan Water District of Southern California (MWDSC) to inspect and maintain the major water pipeline running under Sunset Boulevard.
The project, which begins today, is a part of an effort to ensure the water distribution system continues to deliver reliable water supplies. It will take place at three locations between La Cienega Boulevard and North Harper Avenue.
The work will continue intermittently through Jan. 15. The work may have an impact on traffic in westbound lanes on Sunset from Wednesday through Jan. 10 as workers inspect pipelines and doing maintenance work. Motorists are urged to plan ahead and use alternate routes in anticipation of potential delays.
Parking will be temporarily limited at locations affected by the maintenance work. Temporary "No Parking" signs will be posted 72 hours in advance in the affected work areas.
Specific locations include:
Sunset Boulevard east of La Cienega Boulevard;
Sunset Boulevard west of North Sweetzer Avenue; and
Sunset Boulevard west of North Harper Avenue.
One of the biggest challenges in ensuring reliable water deliveries in Southern California is the need to routinely repair and upgrade existing pipelines and associated facilities, some of which are more than 60 years old. To meet that responsibility, MWDSC temporarily takes parts of its delivery system out of service to conduct inspections and perform maintenance and upgrades with the least impact on consumers. Water supply to homes and businesses will not be affected.
To safely gain access to many of these facilities, Metropolitan must halt the flow of water temporarily and allow the pipeline to empty. In some areas, particularly low points in the system, this water must be pumped out. Metropolitan makes every effort to minimize the amount of water that is discharged. When feasible, the water that is pumped out is discharged into facilities that replenish watersheds and local groundwater supplies. In some isolated situations, however, some of the water is not able to be captured.
To receive email notifications about traffic/road advisories from the City of West Hollywood, visit www.weho.org/email and opt-in to the city's traffic/road advisories subscription list.