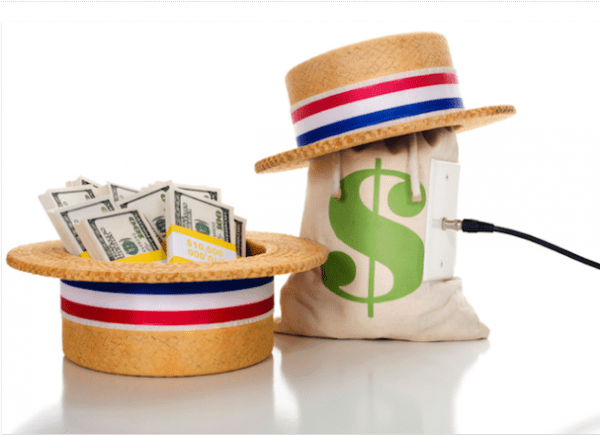 So that carpenter from Columbia who lives in a rundown area of South L.A., and that maid from Poland who lives in the Valley? Why did they each donate $500 – the legal maximum – to the re-election campaign of one of our City Council members?
And that "homemaker" in Utah? And the college kid in New York City? And the woman in faraway Texas? What inspired each of them to make $500 donations to West Hollywood City Council candidates?
It's likely that their inspiration was their family and business connections with companies that needed our City Council's blessing to do business in West Hollywood. (Except for the Columbian and Polish donors, who WEHOville discovered were unaware that their boss illegally donated under their names.)
Those were a few of the many similar connections WEHOville has discovered in investigations into City Council election campaign contributions that began with our launch 2012.
As the Nov. 3, 2020, City Council election approaches, I'm asking you to help WEHOville keep those investigations going (and suggest others we should add to the list) by making a tax-deductible donation.
We now are aligned with the Institute for Nonprofit News (INN.org), which means we can accept tax-deductible donations to help us continue our mission to give members of this community the news you need, reported without fear or favor.
---
To Make a Donation, Click This Button
---
Here's What's Coming Next (With Your Help)
These days, when most nearby local media organizations do little more than report on City Council meetings and publish photos of festive community activities, I'm proud to say that WEHOville takes it to another level. We don't just report what we all see around us, we dig deep to explain why we're seeing what we see. And we devote significant time and energy to let you know about things happening in West Hollywood that others would rather keep in the shadows. (That City Hall sex scandal that came to be called "Deputygate" is one example.)
In the coming year, I'm hoping to secure financing from journalism foundations and readers so WEHOville can keep on digging deeper. Projects on my list include:
–Revealing who actually owns West Hollywood. In other words, who are the individuals behind the limited liability companies that own the land and buildings in our small town?
–Keeping a watch on how much money is spent by the city's original cannabis businesses to get City Council members to push for renewal of the licenses that those businesses failed to qualify for.
–Finding out who really owns those illicit Asian massage parlors and how they have managed to keep a progressive city opposed to sex trafficking from shutting them down?
–Reporting locally significant data shared by ProPublica, the independent non-profit newsroom that has compiled databases on everything from racial inequity at individual public and private schools, to how much money local doctors take from Big Pharma, the financials of local non-profits, and which area nursing homes and hospital emergency rooms you might want to stay clear of.
—More detailed coverage of local crime. The Los Angeles County Sheriff's Department has done little to address the sale of dangerous drugs in Greater West Hollywood. And Sheriff Alex Villanueva is notorious for his refusal to obey a state law that requires him to release information about possible deputy misconduct (like the shootings at 939 Palm Ave. that cost one innocent young man his life and cost the county and contract cities like West Hollywood $7.5 million.)
I also invite you, the readers of WEHOville, to submit your own proposals for projects we ought to be pursuing. You can send them to me at Henry@WEHOville.com, or post them in the Comments section below (please: no libelous accusations.) I promise to respond within 24 hours of receipt.
Meanwhile, please put WEHOville on your holiday gift list. Your gift to us, large or small, means we can continue to give back to you. (And by the way, going forward WEHOville will be publishing each year a report on where we got money from and how we spent it.)