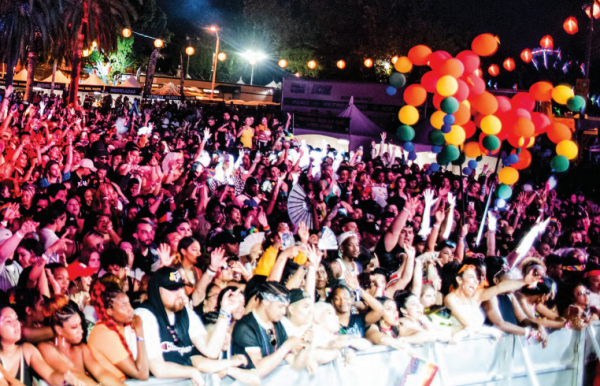 This year's LA Pride event generated substantial revenue for businesses in West Hollywood and elsewhere in Greater Los Angeles according to an economic impact report by Beacon Economics, a research and consulting firm.
Christopher Street West, the non-profit that puts on the annual Pride event, said Beacon's research showed the 2019 parade and festival resulted in $42.2 million in spending in Los Angeles County.
The Beacon study is based on expenditure data from CSW and a survey of event attendees, exhibitors, and producers. Beacon Economics considered spending by all participants at the 2019 event, which covered three days in June, including attendees, CSW, exhibitors, and producers.
In an announcement of the report, CSW said key findings show that the 2019 L.A. Pride Festival and Parade:
–Increased economic output in Los Angeles County by $74.7 million of which $27.7 million was concentrated in West Hollywood and $18.2 million in the City of Los Angeles. Economic output is the value of goods and services provided during the Pride event.
–Increased labor income for workers in Los Angeles County by $33.1 million, including $14.7 million in West Hollywood and $7.4 million in the City of Los Angeles.
–Supported the annual equivalent of 830 jobs in L.A. County, including 397 in West Hollywood and 191 in the City of Los Angeles.
–Generated an estimated $2.5 million in tax revenue in Los Angeles County, including $896,100 in West Hollywood and $332,800 in the City of Los Angeles
Just over half of those buying tickets for the Pride festival were from Los Angeles County, with 31% coming from outside Southern California and the remainder being from elsewhere in Southern California.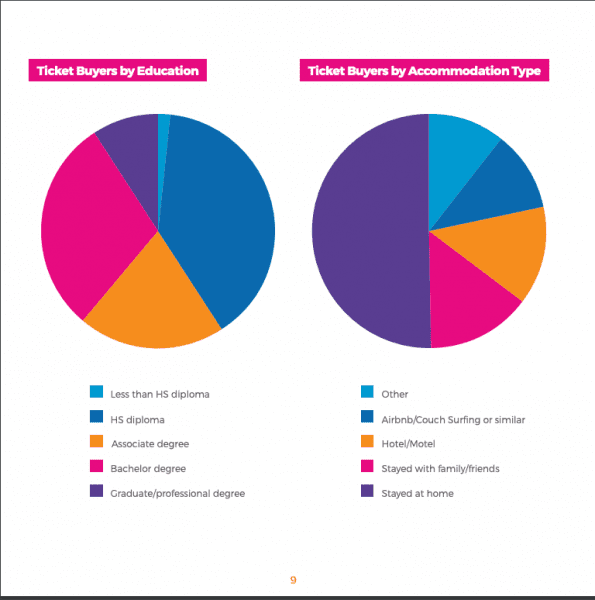 According to the report, nearly 40% of those buying festival tickets had a bachelor's degree or higher and over 40% ranged between the ages of 25 and34. The City of Los Angeles was the most popular location for accommodations, accounting for 40% of accommodations, while West Hollywood accounted for 18% of accommodations. CSW data showed that over 85% of the exhibitors and producers came from Los Angeles and fewer than 15% from outside the area.
"LA Pride has been a voice for the LGBTQ+ community in the greater Los Angeles area for nearly 50 years, and we're proud of the positive impact that the LA Pride Parade and Festival has on our local economy," said Estevan Montemayor, CSW board president. "With our partners from the Cities of West Hollywood and Los Angeles, JJ|LA and beyond, we look forward to providing diverse experiences for the community and bringing even more people into the County of Los Angeles for our 50th anniversary celebration next year."
"Beyond being a world-famous celebration of the resilience of LA's LGBTQ+ community, the economic and fiscal impacts that the LA Pride Parade and Festival have on both the city and county are undeniable," said Adam J. Fowler, director of research at Beacon Economics. "The event's ability to generate jobs, labor income, and tax revenue at the level it does is a testament to its success, as well as to the diversity of the local population."
The full report can be downloaded here.