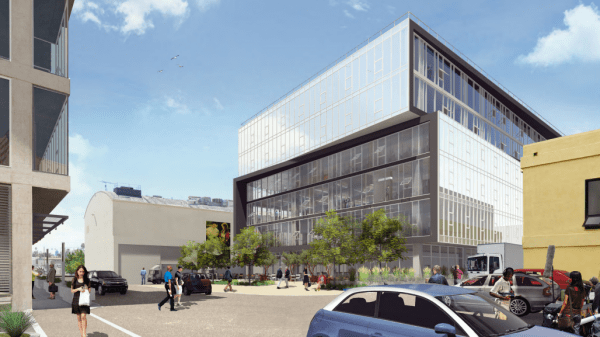 A hazardous materials investigation was launched Thursday at a building on Formosa Avenue in West Hollywood after four people were possibly exposed to some kind of substance.
Firefighters responded about 4:15 p.m. to an urgent care facility in the 5700 block of Melrose Avenue, where
the four patients had gone, according to Nicholas Prange of the Los Angeles Fire Department.
The four, at least some of whom complained of light-headedness, dizziness, weakness, and headache, were later taken to a hospital emergency room, Prange said.
Los Angeles County firefighters were called about 4:50 p.m. to the scene of the possible exposure at The Lot, the location of studios for TV, film, and commercial production on the 1000 block of North Formosa Street south of Santa Monica Boulevard. Those affected were said to be working underground, likely on The Courtyard, the 98,000-square-foot building currently under construction.  Ticketmaster has leased the entire building, which is expected to be finished in February.