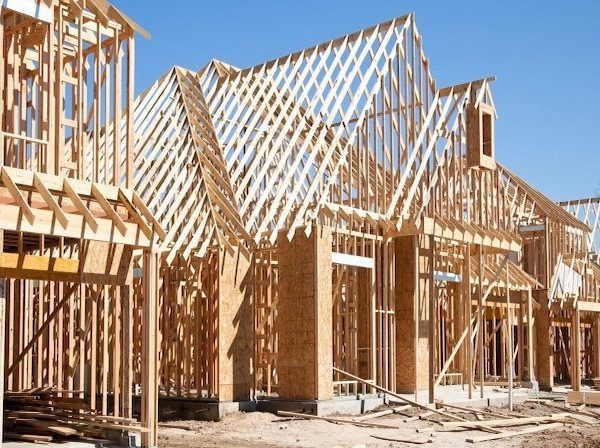 With a unanimous vote Monday night, West Hollywood's City Council approved sending a letter to the Southern California Associations of Governments questioning the methodology used in a new report suggesting the city must create 3,970 housing units in the next ten years.
That number is 510 more units than an earlier draft report that suggested the city would need to create 3,460 units by 2029. Whichever number ends up being used, that is
still a substantially large number of new housing units, which is why the city wants to assure a fair methodology is used.
The Regional Housing Needs Assessment (RHNA) makes recommendations for housing to help cities guide their zoning laws and land-use policies. Cities are expected to adopt the RHNA recommendations into the housing element of their General Plan. The RHNA numbers for West Hollywood come from calculations by the Southern California Association of Governments.
California is the midst of a housing crisis, so RHNA numbers have increased substantially for every city. For comparison, Beverly Hills RHNA number is 3,143 new units, while Culver City is expected to create 3,372 new units. Meanwhile, Santa Monica's RHNA number is 9,059 and Los Angeles is listed as needing to create a whopping 463,682 new units.
These latest RHNA numbers come as a new eight-year cycle, the sixth RHNA cycle, is set to begin in October 2021 and run to October 2029.
While many other cities have failed to meet its RHNA numbers in the past, West Hollywood is one of the few cities that has met its goal. During the fourth cycle, running 2006 to 2014, the city was required to create 584 new units and exceeded that. However, some of those who have studied the reasons for California's housing crisis have cited problems with the way RHNA calculates housing needs.
"Across California, some jurisdictions are earning high grades only because they have very low targets for housing units, relative to local population and performance grades actually decreased as the number of units assigned relative to population increased," says the public policy think tank "Next 10," referring to a study called "Missing the Mark." "The nine jurisdictions that earned an A+ on RHNA progress had an average of only 0.7 units assigned per 100 persons in the jurisdiction's population," Next 10 reports. "On the other hand, jurisdictions that earned an F had an average of 3.3 units assigned per 100 persons."
In the current RHNA cycle, running 2014 to 2021, West Hollywood is required to build just 77 new units but has already issued building permits for 2,259 units.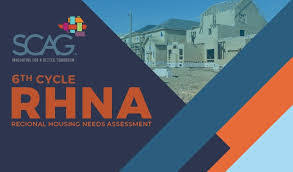 During Monday's meeting, Councilmember Lauren Meister questioned why West Hollywood and Culver City had similar RHNA numbers when Culver City is larger and is on the mass transit Expo Line.
She noted the RHNA numbers don't take into account the amount of land each city has. She said it will end up being almost 2,000 units per square mile for West Hollywood, compared to 551 units per square mile for Beverly Hills, 661 units per square mile for Culver City, and 1,078 units per square mile for Santa Monica.
"This is not fair," Meister said. "Why are we ending up with this? I think we need to say something, we need to write a letter. We need to be strong and we need to do it sooner rather than later."
Councilmember John Heilman noted the RHNA report wasn't taking the size of the city and the amount of land available in figuring out the number. He recommended those points be emphasized in the letter to the Southern California Association of Governments (SCAG).
"It seems to, in some respects, punish those cities like us that have met their numbers in the past," said Heilman. "They don't take into account the square footage of the area and they seem to reward those communities that have a lot of land but have zoned their entire city R1 so they don't have the same kind of obligation to provide housing that we do."
Mayor John D'Amico noted there is no penalty if a city doesn't meet its RHNA numbers, which is why, at least in part, why the vast majority of the other cities have not met the quota.
"If we only did what we have done in the last ten years [in creating housing], it would far exceed what anyone else has done," said D'Amico.