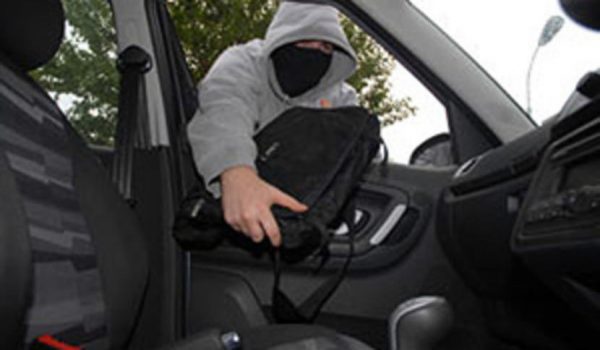 Those car burglary gangs from Oakland might be more tech-savvy than you think. That's the takeaway from a story recently published in Wired that gives a possible explanation for the surge in car burglaries experienced across the country, which West Hollywood knows all too well.
Wired cites a break-in involving a car in Chicago. A woman had left her laptop hidden under the backseat, which was covered by a blanket. A burglar smashed the window and took the laptop, but didn't bother to take the $50 left in the glove compartment or the case of beer in the trunk.
'A recent rise in laptop and gadget thefts from cars, particularly in San Francisco and the larger Bay Area, has left victims and police wondering if burglars are using Bluetooth scanners
to choose target cars based on which have gadgets inside emitting wireless signals," says Wired. 'Many laptops and gadgets will put out a sort of beacon by default when their Bluetooth is turned on, so that other Bluetooth devices can find them and potentially pair—even when closed or idle."
Wired reports that one can easily install a Bluetooth scanner app that uses a smartphone's Bluetooth sensors to identify nearby electronic devices that are emitting signals. While law enforcement officers recommend that one never leave valuables unattended in a car, one option to reduce the chance of theft is to put your iPhone in "airplane mode" or fully power down a laptop or other device rather than leave it in standby or sleep mode.
Car burglaries have been a major issue in West Hollywood and other cities and communities on the west side of Los Angeles. There were 53 reports of vehicle burglaries in a recently released list of Part 1 (serious) crimes reported to the West Hollywood Sheriff's Station from Oct. 21 to Nov. 10.
In two of those incidents, Sheriff's deputies arrested men who were identified as having come from Oakland. Sheriff's Captain Edward Ramirez, at a recent town hall meeting, called out gangs from northern California as a major source of car burglaries in West Hollywood and other affluent cities on the west side of Los Angeles County. Ramirez noted that visitors from out of town might not be aware of the risk of leaving valuables in their cars, a risk that has been widely reported to the residents of West Hollywood. Lt. William Moulder said that deputies at the West Hollywood station haven't seen evidence of burglars using Bluetooth devices thus far.