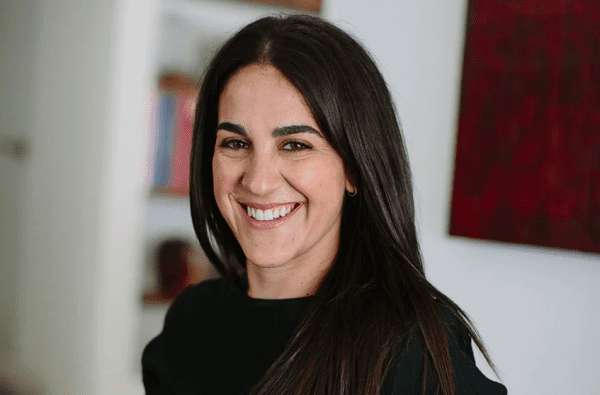 Samantha Gerson, who turned her experience of abuse in a conversion therapy center into a campaign to help others, has been recognized as one of the 2019 Women of Worth honorees by L'Oréal Paris.
Gerson, a West Hollywood resident, is one of ten women in the United States to receive this recognition. She will receive a grant of $10,000 along with support via national paid media, educational and training opportunities, and a platform to share her
story. Gerson also is eligible for a grant of an additional $25,000 if the public chooses her as the National Honoree for the L'Oréal Paris award. Voting is open now and can be done online.
Gerson was selected as one of the 2019 Women of Worth Honorees for her work with UnBroken, a non-profit that provides free legal and therapeutic support to adolescent survivors of institutional abuses such as conversion therapy.
As a teenager, Gerson was sent to an institution where she endured abuse and conversion therapy. As an adult, she created UnBroken to help the survivors of such institutions. UnBroken seeks to help the community of LGBTQ teens who undergo various forms of institutional abuse, many of whom are at a much higher risk of suicide or incarceration due to the trauma they endured.
In the three years since starting UnBroken, Gerson has personally served over 250 survivors of institutional abuse and conversion therapy. Her non-profit organization has worked with approximately 500 survivors and assisted upwards of 100 families in search of safe and supportive alternative care for their children.
For her work, Gerson has been recognized as a Forbes 30 Under 30 finalist (2018) and a Live Proud Scholarship Campaign Finalist at Human Rights Campaign (2017). The mission of UnBroken, the first non-profit of its kind, is to give survivors and LGBTQ teens hope where they might otherwise see only despair.
2019 Honorees
Gerson's fellow honorees stand for a variety of worthy causes, including feeding the hungry, mentoring at-risk teenage girls and helping parents of children with learning disabilities to navigate the special education system.
"This year's diverse group of awe-inspiring honorees beautifully exemplify the L'Oréal Paris mission of uplifting and inspiring self-worth in others," said Ali Goldstein, president of L'Oréal Paris.
"Now in its fourteenth year, Women of Worth continues to make a profound impact by shining a spotlight on the tenacity and courage of women who are tackling some of society's most difficult issues for the greater good. We are thrilled to welcome the 2019 Women of Worth into our family and to help them create meaningful change in their communities," added Karen Fondu, president emeritus and chairwoman of L'Oréal Paris Women of Worth.