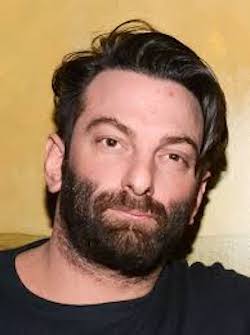 The former son-in-law of ex-Trump campaign chairman Paul Manafort faces sentencing Friday in Los Angeles on federal charges stemming from two separate fraud cases.
Jeffrey Yohai, a resident of West Hollywood, pleaded guilty in February 2018 to conspiracy to commit bank wire fraud. While awaiting sentencing, he was accused of engaging in similar frauds, prompting his re-arrest and a second guilty plea in June on another wire fraud conspiracy charge.
Prosecutors contend Yohai conned numerous people and lenders out of more than $13 million through bogus deals to develop real estate in wealthy Los Angeles neighborhoods, as well as renting homes he did not own and selling non- existent artist passes to the Coachella Music Festival. One of the companies through which Yohai operated is Baylor Holding LLC, in which he was a partner with Paul Manafort. Among those he is accused of defrauding is actor Dustin Hoffman.
Prosecutors are seeking a 15-year prison sentence, split between the two cases.
"In both the old and the new offenses, Yohai usually obtains someone else's money for a purportedly legitimate purpose, such as an investment, but uses the money for personal expenses, or to pay pre-existing debts, and then lulls the victim into believing that the money has been properly used," according to prosecution papers filed in Los Angeles federal court.
The 37-year-old West Hollywood resident "seems to enjoy committing fraud and revels in cheating others out of their hard-earned money, as though he thought real work was only for patsies," Assistant U.S. Attorney Andrew Brown wrote.
Yohai divorced Jessica Manafort in August 2017. His former father-in- law was found guilty that month on eight counts of financial crimes and is currently serving a sentence of seven and a half years in federal prison.