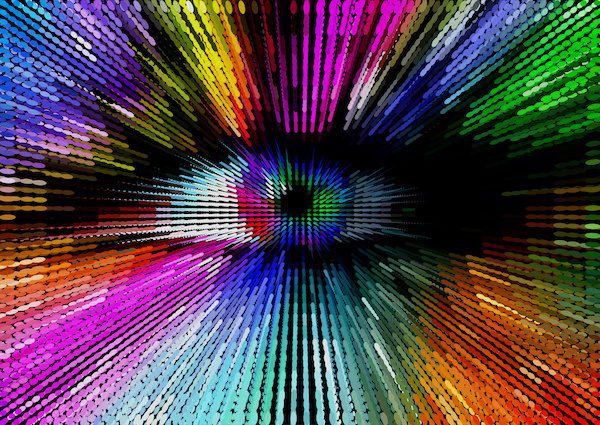 The City of West Hollywood has an issue with optics. Things just don't look the way we want them to. 
There are those accusations of racism sparked by the deaths of young black men in Ed Buck's apartment. There's the perception that we have evolved from a city where one could live comfortably without being rich into what some are calling East Brentwood, with a growing number of expensive private clubs, that proposed $85 million condo at 8899 Beverly Blvd., and sky-high rents in new apartment buildings. And there's the perception that the #MeToo movement somehow didn't catch the attention of our gay community, given that we have a still-sitting City Council member who has faced multiple accusations of sexually inappropriate conduct with young men and seems to see it as normal for what he calls a "sex-based city."
And now there are the recommendations from the city's Ethics Reform Task Force, which has been looking at the political process through a very blurry lens.
The report it is delivering to the City Council tonight sums up its past ethics reform proposals and addresses the question of whether Council members' election campaign consultants should be barred from lobbying those they got elected on behalf of others trying to make a buck out of doing business with the city.
There is a simple answer to that: Yes.
That's what the City Council requested in November 2016, when it asked the City Attorney to come back before it with a draft of an ordinance implementing such a ban. However, in its July 2019 meeting, the Ethics Task Force said it needed evidence of corruption or perceived corruption before it would make a recommendation to restrict campaign consultants from serving as lobbyists.
So, instead of simply barring a campaign consultant from lobbying the City Council or one of its members, which San Francisco has done, the Ethics Task Force now has come forward with a list of recommendations that are essentially unenforceable.
It says that a lobbyist shall not:
— "Do any act with the purpose and intent of placing any official under personal obligation to the lobbyist, the lobbying firm, or to the lobbyist' s or firm' s employer or client."
So how would one prove that a campaign consultant/lobbyist didn't tell the guy he got elected that a city vendor would donate to the non-profit that the Council member chairs, but only if a certain vote goes its way?
— "Fraudulently deceive or attempt to deceive any city official with regard to any material fact pertinent to any pending or purposed municipal legislation."
That apparently means that a former campaign consultant now working for a real estate developer shouldn't lie to a city official. But shouldn't that be a stipulation for anyone presenting a project to the city?
— "Cause or influence the introduction of any municipal legislation for the purpose of thereafter being employed or retained to secure its passage or defeat."
You convince the guy you got elected to push to put a moratorium on new hotel construction on the upcoming election ballot. And then the local hotel and restaurant workers union, which wants that moratorium, hires you to get the votes out to support it. Who's going to know that you influenced the Council member you got elected to bring the moratorium forward? Is he or she going to be dumb enough to confess that?
— "Cause any communication to be sent to any city official in the name of any nonexistent person or in the name of any existing person without the consent of such person."
And just how, in this age of the Internet, would one prove that you did that? The only thing that got Ian Owens, Councilmember John Duran's deputy, busted for such behavior was his failure to remove his name from the "properties" section of the document that he emailed out under a fake name accusing a fellow Council deputy of misbehavior.
The Ethics Task Force also has recommended sticking with a City Council decision in 2008 to revoke its 1994 ban on giving city money to any nonprofit whose board includes a City Council member, the City Manager or city department head. It will only recommend that city leaders serving on non-profit boards officially report that they are doing that. And it doesn't recommend that City Council members be banned from serving on nonprofit boards.
Knowing which City Council members serve on what non-profit boards is more of a benefit to those who want to buy the influence of those Council members than it is to the citizens of West Hollywood.
It was widely known that Councilmember John Duran served for a long time as chair of the Gay Men's Chorus of Los Angeles, resigning after allegations of sexual misconduct. GMCLA was what some called the cash dump for anyone wanting to do business with the City of West Hollywood. A look at GMCLA's website saw money flowing its way from Athens, the trash pickup company that got its contract extended for 15 years without putting it out to bid (and donated tens of thousands of dollars to Duran's election campaigns.) That contract is worth an estimated $150 million to Athens, which pays the city less than $600,000 a year to serve as its exclusive trash collector. Other GMCLA donors have included Combined Properties, the real estate developer, and several cannabis businesses that had applied for licenses to operate in West Hollywood.
Given the various scandals that the City of West Hollywood has had to deal with in recent years – Deputygate, the Ed Buck deaths, the illicit Asian massage parlors, Stormy Daniels day, Councilmember Duran's sexually inappropriate behavior and very inappropriate comments about his fellow Council member sex lives – it's time for the city to realize that the image of West Hollywood as a progressive city is an optical illusion.
The good news is that we can fix that. Maybe we need to elect an optician in the 2020 City Council election.