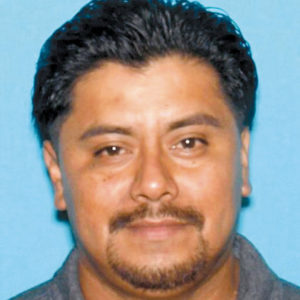 A man who sexually assaulted four women who he picked up in West Los Angeles and the cities of Beverly Hills and West Hollywood while posing as a rideshare driver was sentenced today to 29 years to life in state prison, the Los Angeles County District Attorney's Office announced.
Deputy District Attorney Karen Montoya said Carlos Omar Pichinte, 42of Los Angeles pleaded no contest on Sept. 17 to two counts of assault with intent to commit a sexual assault and one count of forcible rape.
The sexual assaults occurred in October 2016 and in March, April and May of 2017. Pichinte would pick up his victims in a car with rideshare decals and then drive them to another location to sexually assault them, the prosecutor said.
The case was investigated by the Beverly Hills Police Department, Los Angeles Police Department and Los Angeles County Sheriff's Department.
On Oct. 3 another man, Dayvid Sherman, was arrested on charges of sexually assaulting two intoxicated women who hired him to drive them home from a West Hollywood nightclub. The first alleged attack occurred in October 2018 and the most recent one was last month according to an L.A. Police Department statement that did not identify the club.
Neither Sherman nor Pichinte worked for Uber or Lyft or other established rideshare companies. The incidents have led to warnings to not accept rides from strangers and to verify the identity of drivers for services such as Lyft and Uber by checking the license plates of the cars and asking the drivers their names, which the rideshare services text to customers.