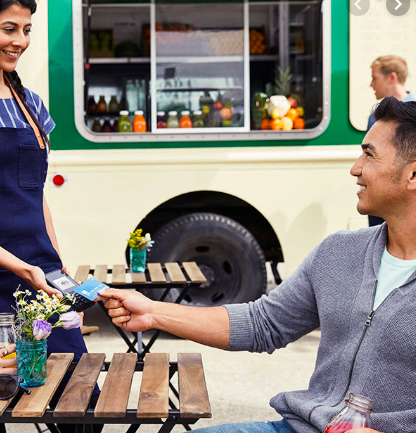 Soon you'll be able to pull hand over a Jackson at Sweetgreen on Sunset Boulevard for that ratatouille bowl or at Tender Greens on Santa Monica Boulevard for that harissa marinated grilled chicken dish (once the L.A. County Health Department lets it reopen.) That's thanks to a decision tonight by the West Hollywood City Council to require businesses in WeHo to accept cash instead of sticking with a credit- or debit card-only policy.  
City Councilmember John Heilman brought forth on April 1 a proposal to require businesses operating in West Hollywood to accept cash. An ordinance implementing Heilman's proposal was on the City Council's consent agenda tonight, which meant it got unanimous support
A memo explaining the April 1 proposal noted that "recent trends have moved businesses toward  'cashless payments' including the use of cards or mobile devices in place of cash.  Supporters say cashless payments are quicker and more convenient, increasing efficiency and saving time for workers and customers.  They also remove the need for handling and transporting cash, which can increase safety for employees by lessening the threat of robbery.  
"However, this type of payment can be prohibitive for people who are underbanked or unbanked, who may not  have access to a debit or credit card.  Unbanked households are households that do not currently have a checking or savings account.  Underbanked households are households that have a checking and/or savings account but rely on alternative financial services, such as non-bank money orders, check-cashing services,  payday loans, rent-to-own services, pawnshop loans,  or auto title loans at least once in the last 12  months.  People with  poor  credit  history,  lack  of  understanding  of  the  U.S.  banking system,  immigrant  residents  with  language  barriers,  people  lacking  appropriate  identification,  and  people  living  paycheck  to  paycheck  are  those  most  likely  to  be  unbanked  or  underbanked."
The ban is most likely to affect restaurants, where there has been a trend towards cash-free menus as an effort to reduce costs associated with tracking the handling of the cash and providing security.  Visa, the credit card company, has promoted the cash-free model with a "Cashless Challenge." There are other types of businesses that also have implemented "no-cash" policies.  One example is Drybar, the hair "blowout" establishment at 8595 Sunset Blvd. at Sunset Plaza.
In response to a push back against the "cash-free" practice by some who consider it discriminatory toward people who have low incomes and might not be able to qualify for a credit card or have a bank account, Connecticut, Massachusetts, and New Jersey now require retailers to accept cash. Philadelphia became the first city to enact a ban on the "cash-free" requirement, which also has been banned by San Francisco.
"According to the  Federal  Deposit  Insurance  Corporation  (FDIC),  9% of households in  Los Angeles were unbanked in 2017,  and  15% of households were underbanked.  Communities of color have higher percentages of unbanked and underbanked households,  with  20.4% of black households and 14.6% of Latinx households in  California being unbanked," says the memo that accompanied Heilman's proposal.
It isn't clear whether local businesses that decline to accept cash are aware of the new ordinance yet.  The manager of Food Lab at 7252 Santa Monica Boulevard, which recently closed and offers food by delivery only in WeHo, told WEHOville that she was unaware of the proposal in an interview in April.