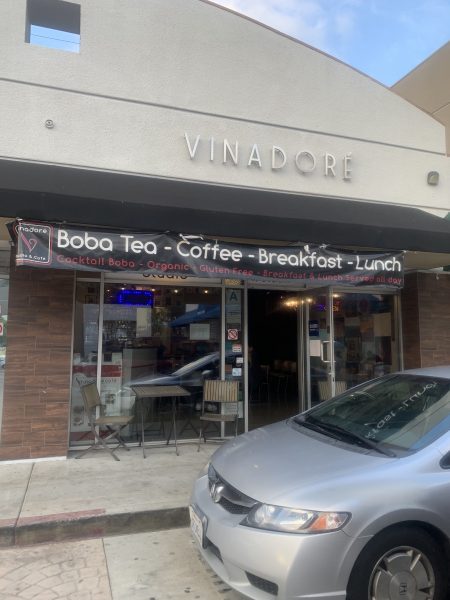 Vinadore Studio & Café, one of West Hollywood's more unique cafes, closed tonight.
Vinadore was known not only for its food, but also for hosting community painting events (with wine and boba tea) on Friday, Saturday, and Sunday evenings. There also were open-mic nights where local residents could step up and sing.
Vinadore, located at 8157 Santa Monica Blvd. on the northwest corner of Crescent Heights, was opened in April 2015 by Denton Lai.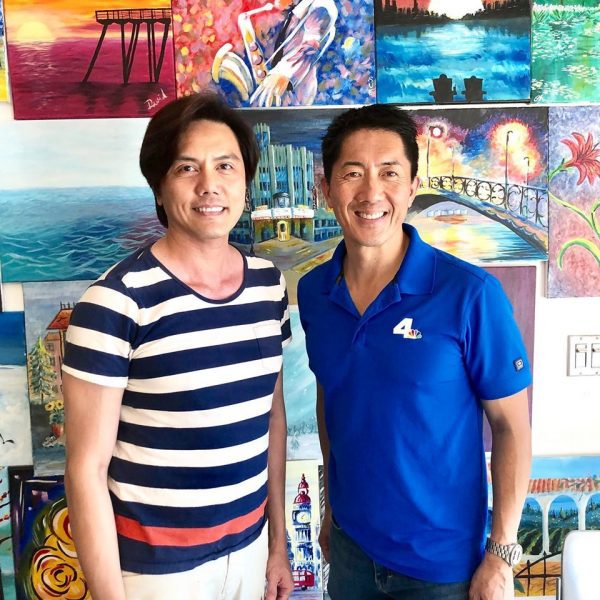 "I wanted to exist in a space that didn't draw a line of separation between art and leisure," Lei said in an online post about Vinadore. "Comfort and quality. I've always loved food, sometimes even obsessively. 😉 I relish the subtle differences that one can achieve as a chef. And I find painting to be the exact same kind of discipline. Thus…"
"We love seeing groups coming together, introduced as strangers, departing as friends, and the beautiful thing connecting them all is the paint that they share," Lai said in explaining the painting sessions. "And the image they all leave with is a shared one, seasoned with each individual's unique touch. And a glass of wine never hurts in the artistic process."
Sepi Shyne, a candidate in the March 2019 City Council election and a patron of Vinadore, expressed her regrets at its closing in a post on her Facebook page.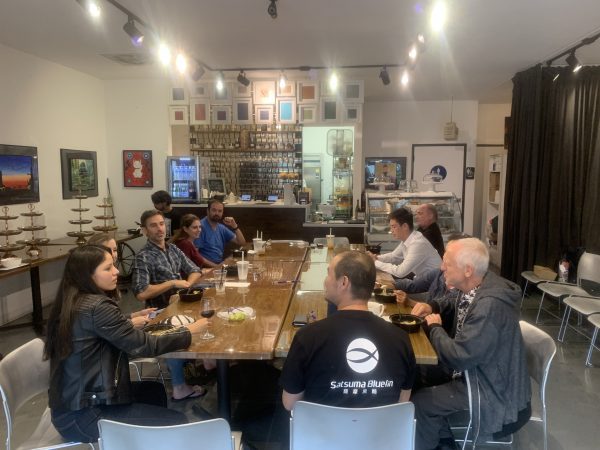 "Sadly, another gay-owned small business is closing their doors tonight in my neighborhood. Vinadore Studio & Cafe – Social Painting West Hollywood Los Angeles has been an incredible business in our community and where HRC Los Angeles, and Stonewall Democratic Club have held Pride Breakfast events. We will miss this amazing business and must do something more for our lovely small businesses that keep closing. Denton Lai, we will miss you, your incredibly delicious food, wonderful open mics and paint nites and commitment to the community."
Vinadore is said to be closing because the owner of the property, a small shopping plaza that includes Traktir, the Russian restaurant, has sharply increased its rent. WEHOville has been unable as of publication to confirm that.