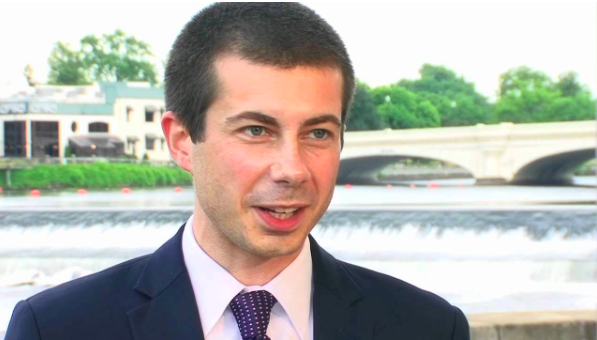 Today West Hollywood Mayor John D'Amico joined more than 50 mayors from across the country to endorse Pete Buttigieg's campaign for president of the United States. The announcement was made in an op-ed penned for USA Today.
"Mayor Pete has stepped forward to help write the future history of our democracy; to restore our democratic values and to
invest in the people and places of America," D'Amico said. "I am pleased to endorse Mayor Pete and know with him in the White House all Americans and all of America will rise and we can chart a course back to the America we're destined to be."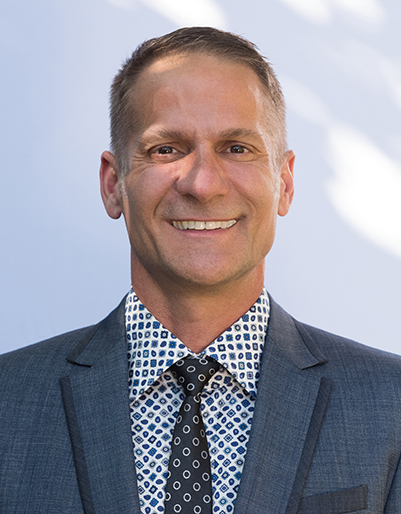 Buttigieg's "Pete for America" campaign is launching a "Mayors for Pete" program that hopes to create a network of mayors and former mayors who will engage their communities in support of Buttigieg's White House bid.
In its praise of Buttigieg, the op-ed says: "Pete has transformed South Bend, and now he is showing what American leadership can and should be in the years ahead. South Bend is Buttigieg's success story.
"First, Mayor Pete puts practical solutions over partisan ideology. For mayors, politics isn't a blood sport. While inaction and gridlock are the norm in Washington, mayors don't have the option to kick the can down the road. Our residents expect electricity when they flip the switch, clean water from their taps and trash picked up regularly. It would be unthinkable for a mayor like Pete to shut down the government because of a petty ideological disagreement."
The op-ed, which can be read here, also praises Buttigieg for his support for a "Medicare for all" program and his climate change proposal.
The mayors and former mayors endorsing Buttigieg include:
Steve Adler (Austin, Tex.), Nan Whaley (Dayton, Ohio), Christopher Cabaldon (West Sacramento, Calif.), Justin Flippen (Wilton Manors, Fla.), Christine Hunchsofsky (Parkland, Fla.), Dean Trantalis (Ft. Lauderdale, Fla.), Betsy Hodges (Minneapolis, MN), Annise Parker (Houston, Tex.), Rob Moon (Palm Springs, Calif.), John D'Amico (West Hollywood, Calif.), Luke Bronin (Hartford, Conn.), Liz Alpert (Sarasota, Fla.), Michelle De La Isla (Topeka, Kans.), Jim Gray (Lexington, KY), Patrick Wojahn (College Park, Md.), John Cranley (Cincinnati, Ohio), Ian Baltutis (Burlington, N.C.), John Hamilton (Bloomington, Ind.), Jacob Day (Salsbury, Md.), Zach Vruwink (Wisconsin Rapids, Wisc.), Matt Shorraw (Monessen, Penn.), Brea Clark (Norman, Okla.), Gabriel Quinto (El Cerrito, Calif.), Joe Signorello (Roselle Park, NJ), John Harabedian (Sierra Madre, Calif.), Mark Kleinschmidt (Chapel Hill, N.C.), Layla Walz (Wells, NV), Lydia Lavelle (Carrboro, N.C.), Suzanne Prentis (Lebanon, NH), Ross Swords, Jr (Brownsville, Penn.), Leirion Gaylor Baird (Lincoln, NE), Kristopher Larsen (Nederland, Colo.), Noam Bramson (New Rochelle, N.Y.), Steve Hagerty (Evanston, Ill.), David Berger (Lima, Ohio), Tari Renner (Bloomington, Ill.), Sly James (Kansas City, MO), Andy Berke (Chattanooga, Tenn.), Daniel Yost (Woodside, Calif.), Ted Ellis (Bluffton, Ind.), Hugh Wirth (Oakland City, Ind.), Ron Strouse (Doylestown, Penn.), Beth Bashert (Ypsilanti, Mich.), Duane Rosenberg (New Carrollton, Md.), Shawn Raup-Konsavage (Bernville, Penn.), Dave Kitchell (Logansport, Ind.), Rosalynn Bliss (Grand Rapids, Mich.), Tom McDermott (Hammond, Ind.), Henry Schwaller (Hays, Kans.), Greg Goodnight (Kokomo, Ind.), Mark Barbee (Bridgeport, Penn.), Jim Carruthers (Traverse City, Mich.), Gleam Davis (Santa Monica, Calif.), Ryan Arndorfer (Britt, Iowa), Brent Bascom (Rising Sun, Ind.), Gay Ann Harney (Rockport, Ind.), Ron Meer (Michigan City, Ind.), Gabriel Greer (Peru, Ind.).