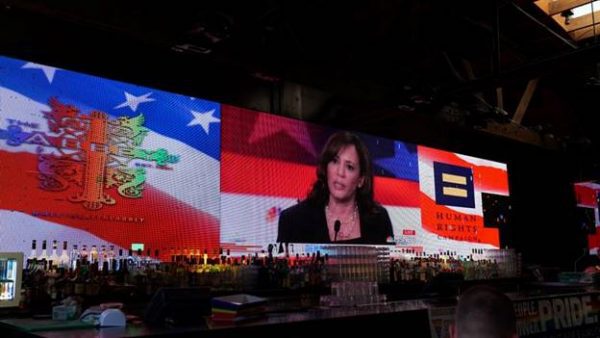 On Thursday, the Democratic Party presidential candidates will take the stage for another round of debates. The Abbey Food & Bar, which has hosted Pete Buttigieg and become a popular host of debate viewing parties, is working with the Human Rights Campaign, West Hollywood-Beverly Hills Democratic Club, Heart of LA Democratic Club and ROAR Resistance organizations to stage one Thursday night.
The first two debates featured 20 candidates over two nights each. This debate, which will take place in Houston, features only 10 candidates because the Democratic National Committee raised the thresholds for polling and fundraising to qualify for it.  The candidates participating in the debate will be: Former Vice President Joe Biden, Sen. Cory Booker of New Jersey, Mayor Pete Buttigieg of South Bend, Ind. former Housing Secretary Julián Castro, Sen. Kamala Harris of California, Sen. Amy Klobuchar of Minnesota, former Rep. Beto O'Rourke of Texas, Sen. Bernie Sanders of Vermont, Sen. Elizabeth Warren of Massachusetts and entrepreneur Andrew Yang.  It will be moderated by George Stephanopoulos, David Muir, Linsey Davis, and Jorge Ramos.
The debate will be held in Houston from 5 to 8 p.m. Pacific time.  The Abbey is expected to be crowded for the event.  It features four bars, a patio and indoor seating, with television monitors and a large LED wall.  For those who are unable to attend, The Abbey will live-stream the viewing party via social media.
The Abbey Food & Bar is located at 692 N. Robertson Blvd. For more information visit www.theabbeyweho.com and follow on Instagram and Twitter.