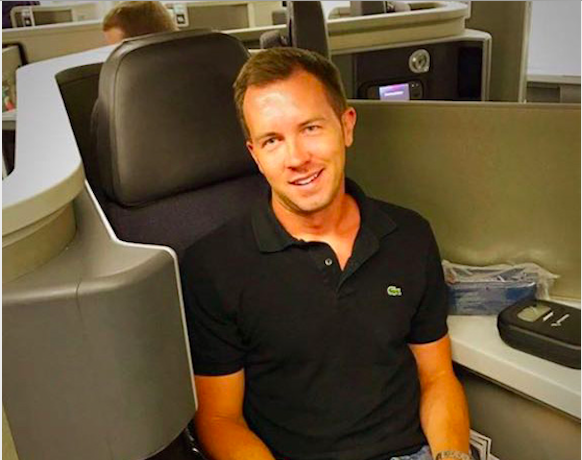 The City of West Hollywood has issued a public statement conveying a claim by former Historic Preservation Commissioner Christopher Winters that he never took a bribe while on the Commission and that he was not the author of a comment purportedly by him on a story about him published by WEHOville.
Winters, who once went by the name Christopher Grzegorzewski, was appointed to the Commission in 2017 by City Councilmember John Duran. He recently resigned from the Commission, with several Commission members telling WEHOville they were not given any reason for the resignation. However, when it became public several people who knew Winters reached out to WEHOville with stories of criminal behavior by him in Georgia and in California, all of which were documented with a review of court records. WEHOville published a story about those issues last Thursday.
"Former City of West Hollywood Historic Preservation Commission member Mr. Christopher Winters has informed city officials, in no uncertain terms that he has never taken a bribe while serving on the city's Historic Preservation Commission," says the city's statement. "Furthermore, Mr. Winters unequivocally denies responsibility for a comment attributed to him posted relative to a recent article published on WEHOville.com. Likewise, no evidence has been brought to the City of West Hollywood's attention that any bribes have been given to Mr. Winters and if any such evidence were brought to the city's attention, it would be thoroughly investigated."
In a comment that was a response to a comment by another person about the recent sex worker's forum staged by the city at Duran's request, Winters disputed that person's argument that sex workers should be offered education and other assistance rather than helping them work as prostitutes, and he said that he also has been a sex worker.
"Education is key? Well, I have an Ivy League education, how about you?," he wrote. "Half of my 'clients' turn out to be clients for my other businesses including the construction company I own. That on average is another 30k each, I'd say that makes me pretty business savvy. I own two properties free and clear, travel half the year and I'm a city commissioner, thanks but I don't need rescuing from your nimbyism. If I was in town I would have given the panel another needed voice. I'll take advantage of the opportunity of this free advertising though. Liberals like yourself will never appreciate the concept of Capitalism."
That comment was posted using the email address that Winters has used in other direct communications with WEHOville, which also determined its accuracy by comparing the IP addresses of the comments. Winters has identified himself as a supporter of Donald Trump and someone who opposes government benefits.
Another comment, apparently from Winters, stated that he took bribes from developers while serving on the Historic Preservation Commission. While it came from Winter's personal email address, WEHOville removed it after doubts that the IP address for that comment also was that of Winters. It is that comment to which the city refers in its statement.
Winters also attempted to post a number of fake comments on WEHOville that allegedly were from the publisher of WEHOville (who is the author of this story). It those fake comments, the publisher stated that he was a child molester and that the story he published about Winters was not true. Winters took a screenshot of those posts and emailed them to various city leaders, saying that they were written by the publisher of WEHOville. WEHOville moderates all comments and those were not approved for publication.