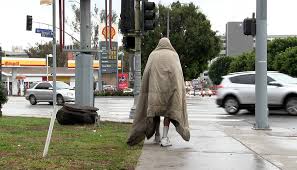 This event at the West Hollywood City Council Chambers, 625 N. San Vicente Blvd., will feature a screening of "The Advocates," an award-winning documentary about homelessness in Los Angeles. It is the result of a partnership between the City of West Hollywood, the United Way LA's "Everyone In" campaign and Rémi Kessler, the film's director.
There will be a panel discussion featuring Val Zavala (Emmy-award winning journalist), Celina Alvarez (Housing Works executive director), Kessler, Rudu Salinas, The Center at Blessed Sacrament chief program officer, and Robert Morrison, Housing Works program officer.
It also will offer a virtual reality and photo booth.  The event begins with a reception at 6 p.m. followed by the screening at 6:30 p.m. and the panel discussion at 8 p.m.  Those attending are asked to RSVP online.