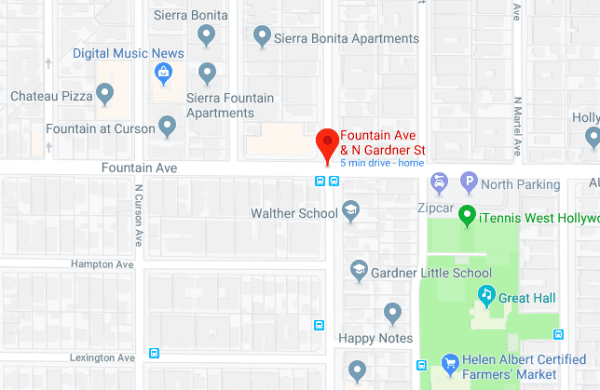 West Hollywood Sheriff's deputies have a man in custody and are continuing to investigate a shooting that occurred in the early hours of this morning at an event on Fountain Avenue at Gardner.
Sgt. Angel Fisher, the watch commander at the West Hollywood Sheriff's Station, said two people on the scene were injured and taken to Cedars-Sinai Medical Center.
She confirmed that the incident occurred around 3 a.m. and said that deputies have retrieved a handgun. The shooting is said to have occurred during a party. Sgt. Fisher confirmed that there were a large number of people at the scene of the shooting.
No further information is available at this time.