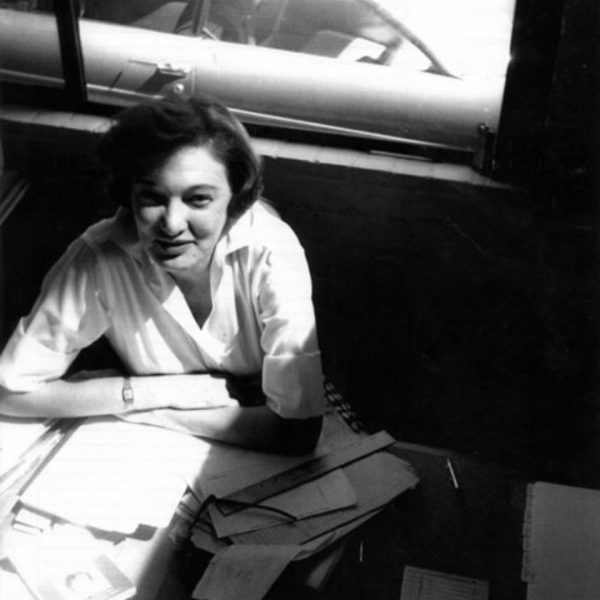 Jean Mathison died peacefully at her home in West Hollywood on June 7. She was 94.
Jean was the longtime office manager for renowned designer William "Billy" Haines. In her role as majordomo, she helped implement the restoration of the White House during the Reagan administration, the U.S. Ambassador's residence in London and the Bloomingdale estate in Los Angeles. She was also a key player in the interior design of the Brody House in Holmby Hills and Sunnylands, the Rancho Mirage estate of Walter and Leonore Annenberg.
Until her health declined, Jean, who had lived on Holloway Drive since 1959, was a longtime West Hollywood activist and a regular presence at City Hall. She was a strident opponent of the Sunset Millennium project, and played a pivotal role in getting the project scaled down from its original conception. She also fought hard for the city ordinance banning the declawing of cats— a law that became a model for similar legislation across the country. And she took credit (deserved or not) for bringing Trader Joe's to West Hollywood after she wrote a letter to the company's CEO suggesting the current location. The CEO thanked Jean and said that they would consider it. Within a year, the space had become a Trader Joe's.
Jean was born in Huntington, Ore., in 1924 to parents Francis and Ideal Hayden. She spoke glowingly of her time as a teenaged assistant at the Seattle Post-Intelligencer, where she twice met Eleanor Roosevelt. On several occasions, she dined with Italian POW's at an encampment at Fort Lawton. "They had the best care packages," she recalled. "Those were fun dinners." On VE Day in 1945, she rode with the paper's delivery men and recalled the joy on people's faces as they ripped open the thrown newspaper bundles.
After the war, Jean paid a visit to Los Angeles, where a single trip down Wilshire Blvd., among the palm trees and sunshine, convinced her to move south. She found work as an assistant to Mickey Rooney at his offices on the Sunset Strip. She would often go to Barney's Beanery or Schwab's for lunch, where she became friendly with mobsters Mickey Cohen and Bugsy Siegel who, she recalled, would protect her from unwanted advances of young men. It was at Rooney's office that she also chatted with Humphrey Bogart.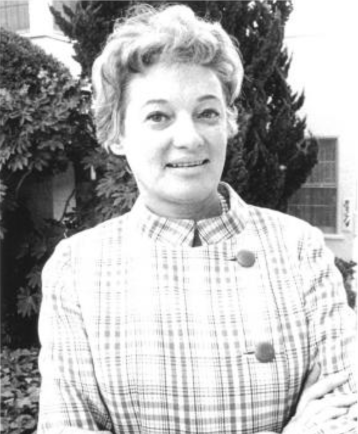 Her career was postponed after being diagnosed with tuberculosis. Jean spent two years at a sanatorium in Washington State. She made the best of things with nightly cocktails and cigarettes with the hospital staff and other patients. After recovering, she moved to her parents' home in Weiser, Idaho. Even in this tiny town, glamour found her; she accompanied Bing Crosby and Gary Cooper on duck hunting trips near her home.
In 1955, Jean found a temporary job answering phones for designer William Haines. Haines, a former film star who was openly gay and went on to become one of Hollywood's most renowned interior decorators, liked the way Jean handled the clients. She was soon hired and, as years went by, became the office manager and gatekeeper for Haines and his protege, Ted Graber. Jean described herself as "The Mussolini of the office— I made all the trains run on time."
For the next 30 years, she worked closely alongside Haines and Graber on some of the loftiest home projects in the country. She dealt with, among others, Frank Sinatra, Ronald and Nancy Reagan, Joan Crawford, costume designer Orry-Kelly, photographer Julius Shulman and architect A. Quincy Jones. She recalled being asked by Walter Annenberg to help with preparation of the Ambassador's residence in London, where the Annenbergs lived while he was ambassador. "I remember," she recalled, "sitting at the table with the Annenbergs and the Lord Mayor of London, with a footman behind me, thinking, 'you are a long, long way from Huntington, Oregon.'"
In 1975, she married Richard Mathison, author and former bureau chief for Newsweek in Los Angeles, then an executive for the Motion Picture Association of America. The couple were only married for five years before Richard's death in 1980. But Jean remained close to Richard's children, including "E.T." screenwriter Melissa Mathison, for the rest of her life.
After her retirement, she traveled extensively, including trips to Africa, Mongolia, Cuba, and Antarctica. She was active in several animal rights groups, including the inception of Best Friends Animal Society. She also co-authored the book "Class Act" on the life and work of William Haines, with designer Peter Schifando.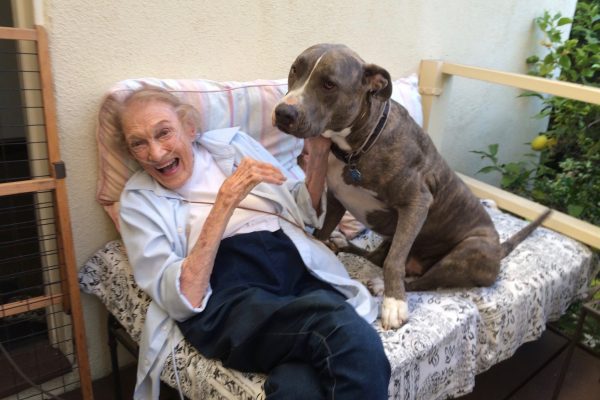 "Jean had an amazing career in the design industry well before West Hollywood became a city," said City Councilmember John Heilman. "She was a passionate advocate with amazing stories to tell. She will be missed."
Councilmember John Duran also shared his memories of Mathison. "I met Jean when I first got elected in 2001. I thought she was a cranky old woman who complained about all the party people on Sunset Boulevard, but we decided to have dinner anyways. She invited me to her home. I remember looking at her old Hollywood memorabilia and that she put on makeup and hair for our dinner. Loved that!
"As she was sharing about her heyday on the Sunset Strip and all the famous people she would hang out with on the Strip – I asked 'Jean, weren't you one of those Sunset party girls at that time?' She cackled.'Got me' she said.We became friends after that."
She is survived by her stepchildren, retired Ventura County Superior Court Judge Melinda Johnson, Stephanie Mathison, Mark Mathison, and Dirk Mathison, her six step-grandchildren, and her cousin Paula Capitano.
Jean will be remembered as a vivacious, talented woman who had a great sense of old-school style and humor. Nearing the end of her life, she remained grateful for, as she said on her final day, "a wonderful life."
In lieu of flowers, please make donations to Jean's favorite charity at https://bestfriends.org. A private family service and memorial will be held later.