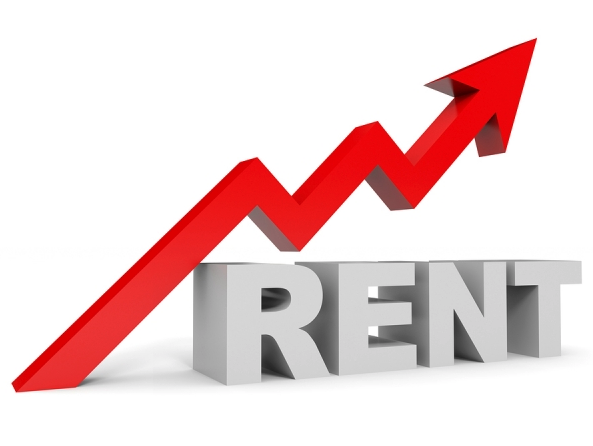 Renters of rent-stabilized apartments in West Hollywood will see their rents increase by 2.25% on leases up for renewal beginning Sept. 1.
The increase is being announced in flyers recently put in the mail to those renters.
The 2.25% increase is a drop from the 3% increase authorized for Sept. 1, 2018, which had been the highest increase in years. Still, it is much higher than what tenants have experienced in earlier years. The increase in September 2017 was 1.75%. In September 2016 it was 1% and in September 2015 it was 0.75%.
The annual rent increase is set as 75% of the annual increase in the Consumer Price Index for the Los Angeles-Long Beach-Anaheim region, which was 3.1%. The CPI is calculated annually by the federal Department of Labor's Bureau of Statistics.
The rent increases apply only to rent-stabilized apartments, which make up 93% of the city's rental housing units and house 78% of WeHo residents. Rent-stabilized units are those built before July 1, 1979. While owners of rent-stabilized buildings must limit rent increases to the city's designated percentage for existing tenants, they can raise the rent to the market level when a tenant moves out.
In addition to the authorized rent increase, tenants are being notified that the "no fault" eviction fee that landlords must pay to a tenant removed from his or her apartment was increased by 5.4% as of this past July 1. That relocation fee is based on the percentage change in the "rent of primary residence" component of the Los Angeles/Long Beach/Anaheim area.
A tenant evicted for a reason other than violation of his or her lease (for example, to house a member of the landlord's family or so that the landlord can leave the rental business), must be paid $7,506 if he or she is living in a studio apartment, $10,598 if living in a one-bedroom apartment, and $14,275 for a two-bedroom and $18,840 for an apartment with three or more bedrooms.
A tenant who is 62 years old or older, disabled, has a dependent minor child, is terminally ill or lives on a moderate household income is paid $19,869. A tenant described as having a "low household income" tenant is paid $25,020.
Area household incomes are calculated by the U.S. Department of Housing and Urban Development and vary according to the size of a household. The range is shown in the chart below.