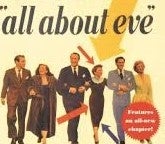 Hollywood Temple Beth El launches its discussion series on "women and Judaism across the ages" on Saturday, June 13. Each discussion begins at 9:30 a.m. Temple Beth El is located at 1317 N Crescent Heights Blvd.
The discussions and their topics are:
July 13: Eve and Lilith: Women before the Bible: the goddess Anat, the night-demon, Lilith. The legal and cultural status of women in the ancient world
July 20-Women in the Bibles: Heroines and leaders-famous, less famous, and infamous :Eve, the Matriarchs, Shifrah and Puah, Miriam ,Yochebed and Zipporah, the daughters of Zelopehad. Yael versus Sisera's mother, the Wise Woman of Abel -Beth Maacah, the Prophet Huldah, and the real demons, Ataliah and Jezebel
July 27: Famous shapers of Judaism: Hannah and her Seven Sons, Queen Helena of Adiabene, 'Rabbi' Beruriah,Imma Shalom, Kimhit and more.What the Sages (99.9%male) thought of women.
Aug. 3: The actual lives of Jewish women: Rufina,the first synagogue president, the powerful women of the Cairo Genizah, businesswoman Gluekel of Hameln, the female Chasidic Rebbe,the first woman Rabbi (in 1935), and the greatest Bible commentator of the 20th century.
Aug., 10: Women and Halakhah: Powers and Limitations and contemporary developments: Marriage, Divorce, Inheritance, Religious Practice
The balance of discussions for August and September will cover Jewish worship and prepping for High Holy Days.