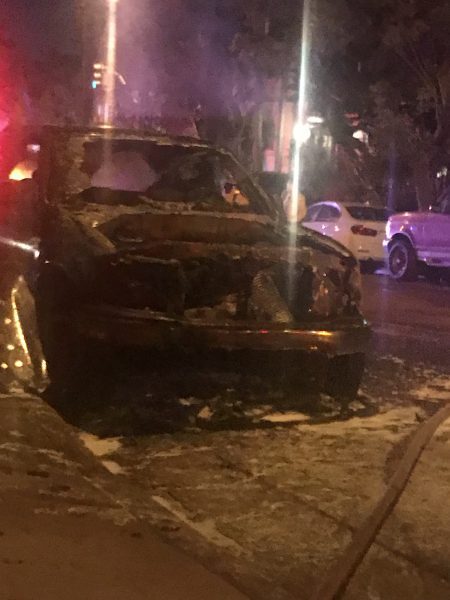 A vehicle burst into flames on Laurel Avenue just north of Fountain a little after 11 p.m. this evening.
Nearby residents heard two loud booms as the fire caused tires to explode.
It isn't yet clear what caused the explosion but apparently no one was injured. The watch commander at the West Hollywood Sheriff's Station said he was aware of the incident but a report had not yet been made.

Roy Rogers Oldenkamp was on the scene and took the photos shown here.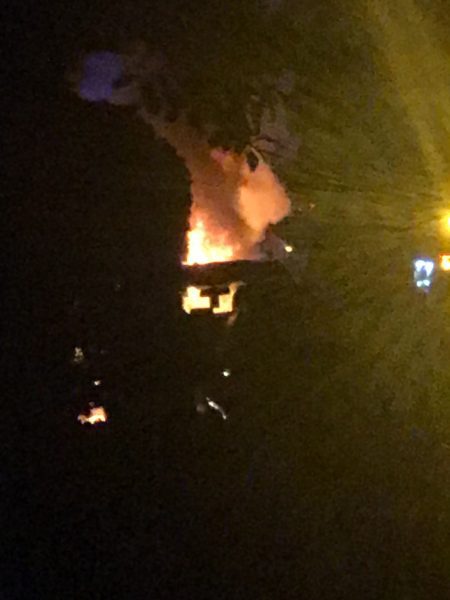 Photo by Roy Rogers Oldenkamp