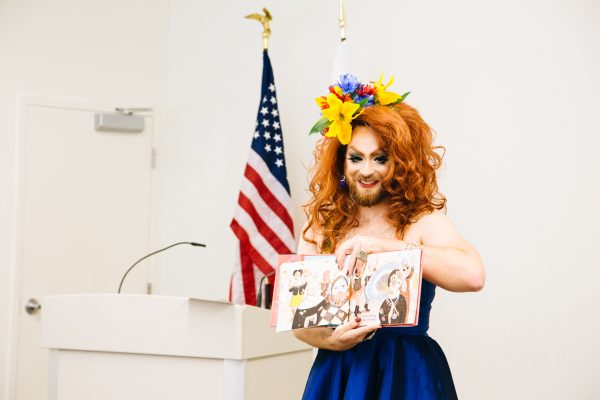 Start Saturday morning off on the right uh… high heel, with the Drag Queen Story Hour. Children are invited to bring their parents, guardians, friends of all ages to the West Hollywood Library for "Drag Queen Story Hour."
The event takes place at 11 a.m. at the library's Community Meeting Room at 625 N. San Vicente Blvd. It is described in a city announcement as "glittering, magical drag queens capturing the imagination, playfulness, and gender fluidity of childhood while giving kids glamorous, positive, and unabashedly queer role models.
"At Drag Queen Story Hour, children are able to see people who defy rigid gender restrictions and imagine a world where people present as they wish — a world where dress-up is real. For children of all ages."
No registration is necessary and admission is free. For more information, please visit www.colapublib.org/libs/whollywood.