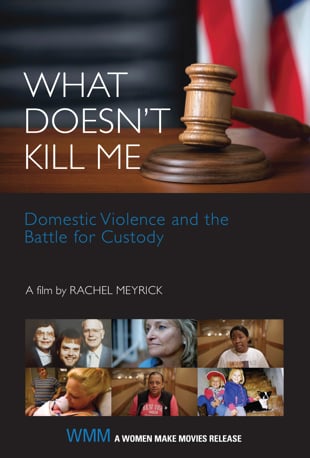 UPDATE: This event, originally scheduled for Oct. 8, has been moved to Oct. 28.
The City of West Hollywood and its Women's Advisory Board have organized an event about domestic violence, custody, and the family court.  The event will take place from 2 to 5 p.m. at the Council Chambers 625 N. San Vicente Blvd., south of Santa Monica.
It will begin with a screening of "What Doesn't Kill Me," a documentary by Rachel Meyrick, about domestic violence and the battle for custody. It features Charlotta Harrison, 86, who stayed 60 years in an abusive marriage to protect her son. That screening will be followed by a panel discussion at 4 p.m. with domestic violence survivors, advocates, and legal experts to discuss how abusers use the court system to stay connected with their victims.
According to an announcement of the event, "In the current system, a judge is more likely to award child custody to the violent father if the mother tries to escape the abusive relationship. In fact, fathers win up to 70% of contested cases even when they've been found guilty of domestic or sexual violence against the mother or the children. Most people are unaware of the shocking imbalance of power and how hard mothers have to fight to protect their children."
The event is free, but those attending are asked to register online. https://wehodvam2019.eventbrite.com