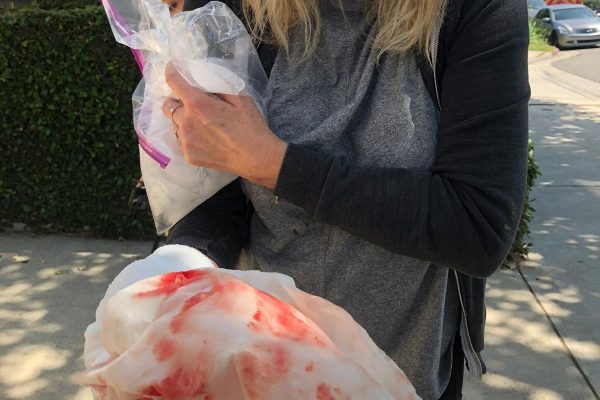 A GoFundMe campaign has been launched by clients and friends to raise money to cover the medical and legal expenses for a professional dog walker who was seriously bitten by a dog on North Poinsettia Street a little more than a week ago.
Kathleen "Kathy" Schaurer, a professional dog walker, was picking up a dog that belonged to the owner of a condo on Poinsettia Place when a dog belonging to neighbor next door tried to attack the dog she was walking. During the attack, the dog bit Schaurer, who sustained serious injuries to her hand and shoulder. Paramedics were called and attended to her. However, officers at the Los Angeles Police Department's Hollywood Station said they would not take a report about the attack unless Schaurer came to the station, which she was physically unable to do.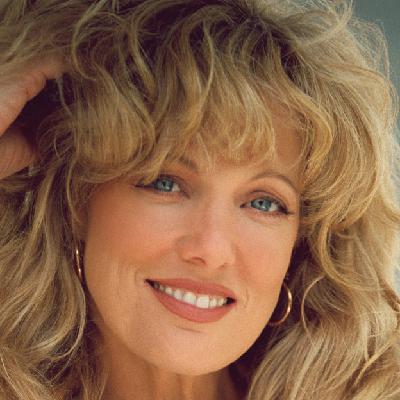 Schaurer has had two drains inserted into her right hand that will remain through the end of June. Her thumb is blackened. She is being treated with large amounts of antibiotics to treat an as-yet-undetermined infection from the bite. The GoFundMe page shows a cloth with a large amount of blood as well as blood on the pavement attributed to the incident.
According to Schaurer, the owner of the dog has refused to make him available for testing so that her doctor can determine the cause of the infection and use the appropriate medication. Schaurer said that L.A. County Animal Care and Control needs to take a report on the issue and that the county Health Department must put the dog under quarantine and test the dog to determine what might be causing Schaurer's infection. She said that the dog's owner, Rex Freiberger, has told her that the dog is under quarantine but will not disclose whether he is being tested. The client whose dog Schaurer was walking told WEHOville that Freiberger has said his dog is under quarantine at Berkeley Pet Hospital in North Hollywood.
However, when questioned by WEHOville, Freiberger said that the quarantine he mentioned actually involved taking the dog to the house of a friend outside the city. Freiberger said that his veterinarian told him that his dog has been vaccinated for rabies and that that is the only disease that the dog could transmit to Schaurer. WEHOville informed Freiberger that the Centers for Disease Control lists five diseases that can be transmitted to human beings who suffer a dog bite. Two of the most serious are MRSA (methicillin-resistant Staphylococcus aureus), a type of staph infection that is resistant to a certain group of antibiotics and can "cause skin, lung, and urinary tract infections in people," the CDC says on its website. "In some people, MRSA can spread to the bloodstream or lungs and cause life-threatening infections." Another is tetanus, which the CDC says "causes rigid paralysis in people and could be a problem in deep bite wounds."
Freiberger's dog is a large Labrador retriever/collie mix named Forrest. Freiberger acknowledged that a friend who was at his apartment let the dog out the apartment door without putting him on a leash. Schaurer said that she had just picked up the other dog, on a leash, for a walk and turned towards the walkway, only to find Freiberger's dog was charging towards her. Freiberger's friend stepped away during the attack and finally responded when Schaurer pounded on the apartment door, at which point she took the dog inside.
Neighbors have reported other biting incidents involving Freiberger's dog, including an attack on a small child on Poinsettia and on a delivery person. While he initially denied any such incidents, in an interview with WEHOville he conceded that there have been several but described them as minor.
Schaurer said that she hopes this incident will raise awareness among dog owners of the requirement that their dogs be vaccinated and registered with the L.A. County Animal Control. "People have to realize that there are laws for a reason. It's not only to protect people, it's to protect animals."