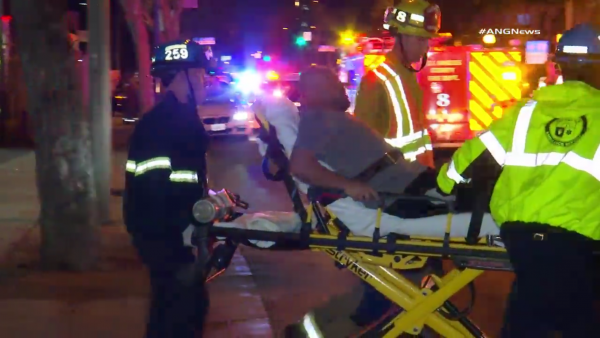 Just before 1 a.m. this morning, West Hollywood Sheriff's deputies were following someone apparently driving recklessly in the area of Santa Monica Boulevard and Martel Avenue. The driver
crashed into a tree just east of Gardner Street after striking a pedestrian and another vehicle.
The occupants were taken into custody at gunpoint by Sheriff's deputies, assisted by Los Angeles police officers. One pedestrian was transported to the hospital in stable condition. West Hollywood Sheriffs deputies are handling the investigation.