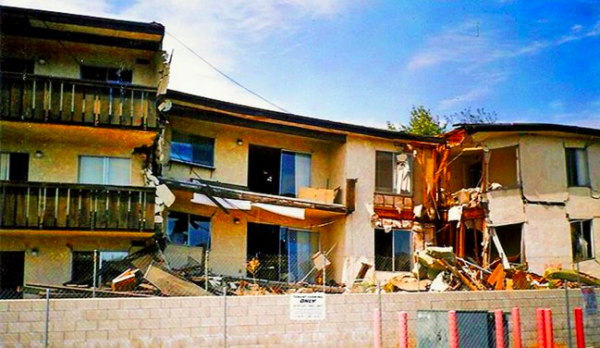 West Hollywood is calling out to local property owners the upcoming "Soft-Story Seismic Retrofit Fair," a free trade show-style event hosted by the City of Beverly Hills on May 30 that will feature design professionals and manufacturers specializing in seismic retrofit work.
The event will provide information and resources for owners required to comply with the West Hollywood's seismic retrofit ordinances. The fair will take place at the Beverly Hills Civic Center Court Yard, located between the police and library facilities, at 444 N. Rexford Drive from 1 to 6 p.m. Two hours of free parking will be available in the attached parking structure. The City of West Hollywood's building and safety staff will be onsite to answer any questions from West Hollywood property owners.
In 2017, the West Hollywood City Council formally adopted two ordinances establishing a framework for the seismic retrofit of three types of existing buildings. Such retrofitting is intended to reduce the impact of an earthquake that will not only affect safety, but also loss of shelter and significant economic loss.
The City of West Hollywood has taken a proactive approach by addressing seismic deficiencies in existing buildings. In April 2018, the city uploaded, to its online open data portal, a visual survey of properties subject to the ordinances. Property owners will be required to demonstrate that their buildings are in compliance with the ordinances or will be required to seismic retrofit their buildings.
More information about the city's mandatory seismic retrofitting program, ways to provide feedback, and the visual survey of properties subject to the ordinances can be found online www.weho.org/seismic.